Leather-effect porcelain stoneware tiles
Leather-effect floors for unique, unconventional designs


The leather effect porcelain stoneware collection is absolutely exclusive and sophisticated: Emilgroup offers the impeccable strength of this material with all the soft, enticing, comfortable effect of leather. This effect has an absolutely unique, distinctive aesthetic impact. Interiors decorated with leather effect tiles, used to cover walls, floors and countertops, are decidedly unusual, with truly refined design.

With porcelain stoneware your interiors' style avoids the usual clichés and will delight all the location's users. An office immediately becomes welcoming and professional with a wall covered with leather effect tiles, which are no less effective for creating a lounge wall that will provide the key feature within the home.

Leather effect porcelain stoneware is a compact, soft, slate-like material that creates a warm, cosy, inviting mood; the leather effect also gives class and professionalism to your interiors. Traditional but also modern and in line with the latest design trends, leather effect porcelain stoneware is the ideal option for distinctive, sophisticated stylistic needs.

Leather effect tiles are able to create unique interiors in two completely different styles:

- Minimal style: in this case, the leather effect generously fills the interior with the characteristics of its material, so just a glass occasional table or a monochrome vase is all that is required to complete an artistic wall.

- Traditional-elegant style: it is well known that leather objects and instruments signify luxury and sophisticated design, so to create an elegant, refined interior it will be sufficient to combine your leather effect porcelain stoneware wall with a lamp with yellow light, a mahogany occasional table and a luxuriant plant to frame the composition.


With leather effect porcelain stoneware you can create different styles depending on your own taste. What's more, combining it with wood or stone effect will give you a stunning, absolutely unique interior. Teaming it up with wood effect, for example, creates a particularly welcoming ambience thanks to the combination of the two warm colours: on the other hand, with stone effect contrast dominates, and the warm and cold shades unite for a soft, relaxing result.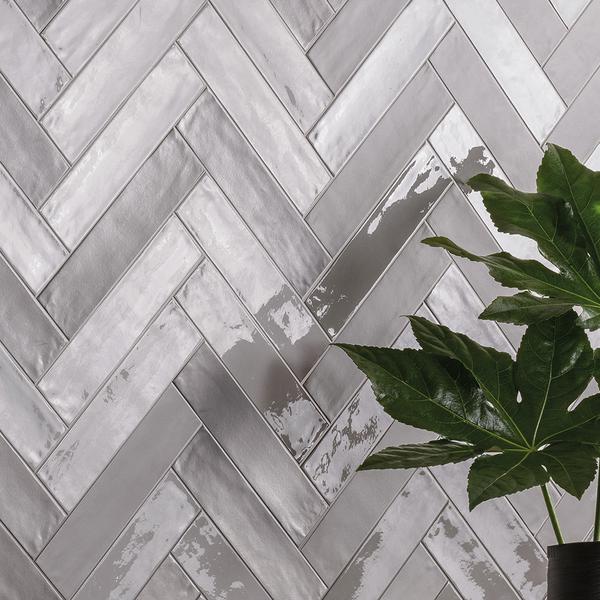 Totalook: interview with the designer