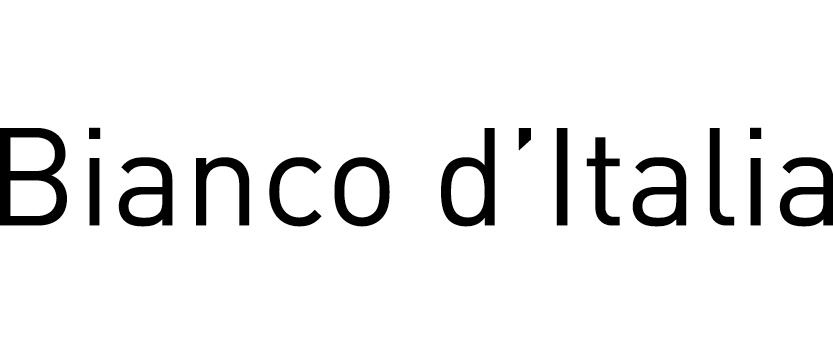 Contemporary elegance
The tile collection starring Carrara marble.
The Bianco D'Italia collection by Provenza transforms Carrara marble, one of the world's finest, into the focus of the design scheme.
A material that has been used throughout history in both classical works of art and the most modern architecture now proves its suitability for contemporary design schemes. The Provenza marble collection selects three different vein patterns in three finishes, inspired by Carrara marble. 3 different types of marble, for decorating elegant, refined interiors. Statuario, the artists' choice for the creation of classical statues, is now considered one of the finest types of marble because its vein patterning is subtle and very elegant. Calacatta, perhaps the most widely used marble nowadays, has a very attractive, tasteful vein pattern, while Arabescato has more emphatic veining, with a sinuous, decorative line. Bianco D'Italia marble is well suited to aristocratic contexts such as luxury buildings and historic homes, as a part of refined design schemes.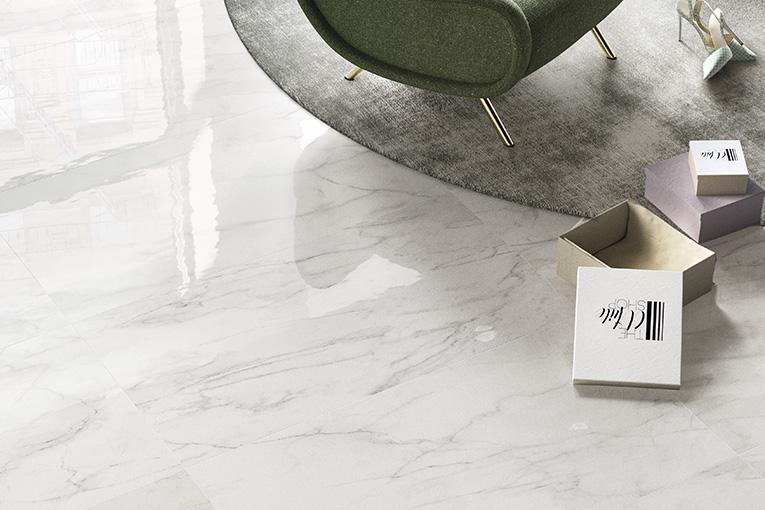 Sizes and colours

29,4x59 cm
59x118,2 cm
59x59 cm
Shade variations Intended uses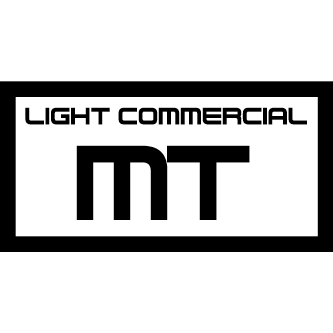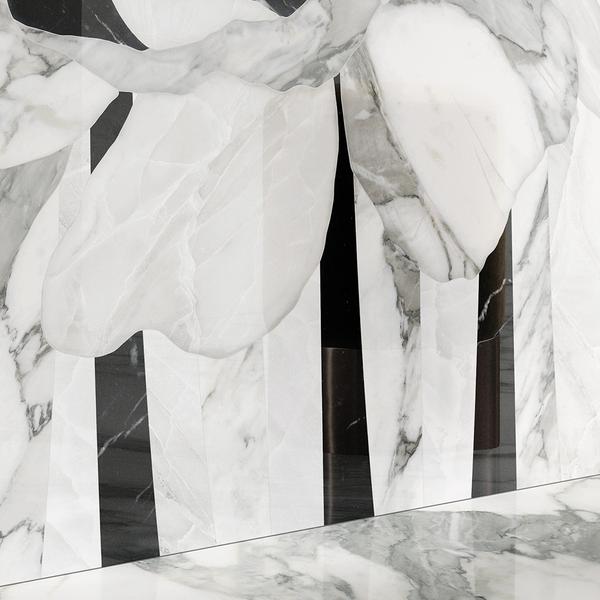 All you need to know about marble-effect large sizes