Interview with the architect: Gabriel Bautista
Interview with the architect: Gabriel Bautista
Casa Decor is the display platform that brings the top names in interior design together in Madrid. Its 55th edition, held this year, saw Emilgroup work with interior designer Gabriel Bautista of Intro Design, who we asked to tell us about his design project.
Let's talk about your Mainstream design project, created for Casa Decor 2020
Called "Mainstream", the space is not based on any of the rules of interior design; instead, the project is inspired by the rules of mainstream culture, born with the entertainment industry and shaped through film. Films were initially in black and white, and so we chose to use a large black and white ceramic surface as the background, created with the Emilceramica Tele di Marmo collection. Then the transition to the entertainment industry brought colour to films, and we represented this by means of the sofa, walls and ceiling in three colours.We've created a vibrant, colourful, fun interior, a living-room where you might put a television but which could be equally ideal for a chat with friends, a quiet read, or even enjoying a drink.The other furnishing features we've chosen are not strictly connected to the interior design world, but represent its "popular" nature: for example, a plant very widespread in Spain, the pothos, used to be very mainstream and could be seen in every home in the world, before suddenly going out of fashion. We decided to include it in our project. The same applies to the famous Spanish liqueur Licor 43, or the fringes of the lampshade. They're all features discarded by design, but we've salvaged them and featured them here in a new role, as kitsch ornaments in an interior that sets out to be fun, dynamic and above all ideal for leisure time.
Sustainability and ceramic coverings: how do the two mix?
The key concept of Casa Decor 2020 is "Sustainable Casa Decor". This means designing in an environmentally responsible way, and this is why we've chosen Emilgroup ceramic surfaces. Porcelain stoneware has many advantages: it has absolutely no impact on the topography of the landscape and is made from natural materials; what's more, the Emilgroup production process is certified for environmental protection and conservation. For our design project, we chose the Tele di Marmo by Emilceramica collection, in a large size, 240 x 120 cm, in the Calacatta Renoir colour, and we used these ceramic surfaces for both the floor and the walls, where we also decided to use a book match effect to add excitement to the whole interior and highlight the expressive potential of Emilgroup ceramics.
What was the main characteristic that led you to choose the Tele di Marmo by Emilceramica collection for the Mainstream project?
In my "Mainstream" interior I set out to reflect the cycle of entertainment culture, which began with black and white. It was very difficult to find on the market a surface patterning powerful enough to emphasise the nature of the material as such, which was also in just black and white. This was why I was delighted with Calacatta Renoir from Tele di Marmo by Emilceramica, as it was the only patterning on the market with these characteristics. This meant we could give the project an exclusive touch while still underlining the concept of black and white films. Using the ceramic material on both the walls and floor, and highlighting the book match effect on both surfaces, created a very exciting interior, with a fantastic overall result. Naturally, in black and white.
Let's talk about the innovative Pave and Go installation system
We decided to showcase a revolution in terms of materials, floor coverings and above all the environment. In line with the event's key concept of "Casa Décor Sostenibile", we set out to design in a responsible way. In the corridor leading to our "Mainstream" space, we used a material, Venetian Terrazzo, which was once very, very mainstream, before being totally rejected by the design and culture industry, but which is now staging a major comeback.
This is Emilgroup Pave and Go, an innovative flooring or paving system. What is this material's special characteristic? It consists of a porcelain stoneware slab mounted on plastic backing with interlocking joints, it just clicks into position, and it is excellent for flooring large or small surfaces in double-quick time. No screed is required, so the floor is installed without glue and it does not create any residues, since it can be removed and reused in its entirety. So the product we chose is both extremely environment-friendly and available in a large range of finishes and sizes. For our Mainsteam space, we selected the Venetian Terrazzo look, but lots more effects, including marbles, stones and many other finishes, in various colours, are also available. It is suitable for indoor and outdoor use, and is produced in thicknesses of 10 or 20 millimetres. This flooring and paving system's main characteristic is that it is extremely quick, since it requires virtually no installation times. Obviously, this is a huge advantage over any other paving system, since it slashes labour costs, as it is quick and easy to install and just as easy to remove.
01 March 2020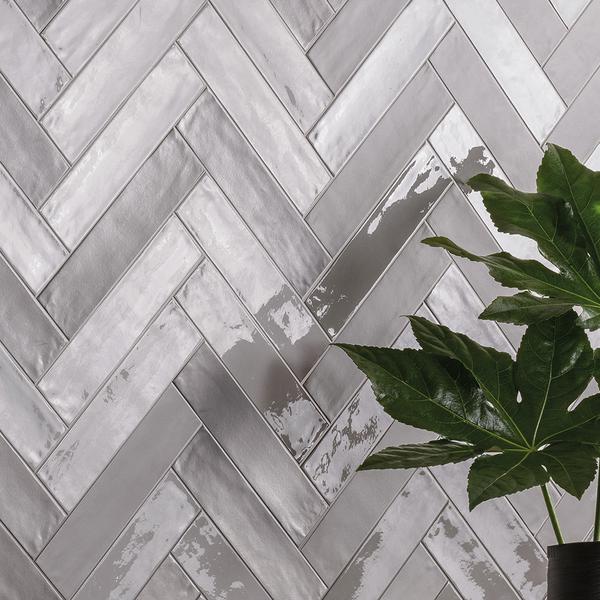 Totalook: interview with the designer