Summer ideas: porcelain stoneware for a seaside home
Summer is on its way and our thoughts stray from our desks to wider horizons. Windswept landscapes caressed by the waves, where we can shed our worries in a routine dedicated to relaxation and wellbeing. The prospect of a home by the sea we can escape to is a dream from which we awaken with a question in mind: How should we furnish it? To enjoy this unique space, part routine and part holiday, to the full, choosing porcelain stoneware for a seaside homeis the best solution. There are two key factors. On the one hand the ever-wider array of aesthetic potentials - thanks to meticulous study of the most popular materials and the accurate reproduction of finishes - enables a variety of design options. On the other hand, top quality ceramic technology guarantees peerless technical performances: porcelain stoneware's resistance to time, wear and weather is an essential characteristic for complete enjoyment of a home by the sea, with no worries about possible damage and without having to keep up with maintenance needs from summer to summer.
This combination of technology and design is at the heart of TotaLook by Emilceramica. Resins and bricks construct a mosaic of amazing expressive opportunities. The five dominant colour shades (Blu Avio, Sabbia, Bianco, Grigio and Antracite) provide the guidelines for a collection of unusual ceramic tiles, vibrant with contemporary taste and design potentials. The Maiolica versions (the Lux finish is particularly striking) complete a dynamic catalogue with the ideal ingredients for a luminous, creative seaside home.
Industrial style by the sea thanks to concrete effect porcelain stoneware
With porcelain stoneware for a seaside home, it is easy to pursue the most widely different design ideas, whether following conventional paths or adopting daring choices. If you imagine a home by the sea, the first aesthetic images that come to mind are luminous white walls, various shades of blue, and pale wooden surfaces. A seaside style with Mediterranean or Scandinavian temperatures, maybe with shabby chic touches.
While these are the most common design choices for seaside homes, using concrete effect porcelain stoneware is an unusual and very characterful option for an interior that moves away from standard looks to take inspiration from very trendy industrial moods. Concrete effect coverings in porcelain stoneware for the outdoor areas, flooring and walls of a seaside home are a solution with strong expressive impact, for a design style that explores new perimeters. Taking the most popular styles outside their natural environment, daring to try new combinations, and rewriting the paradigm are the aims of an audacious design approach. Unexpected combinations are the foundation of the Tr3nd by Ergon catalogue. Concrete, wood and majolica come together in a collection based on contrasts and experimentations. A selection of tiles with a minimalist attitude and a wealth of aesthetic potentials: compact concrete effect, naturally elegant wood and fresh, gleaming majolica. The eight shades (from ethereal White to deep Brown and Black) are available across the three inspiration materials, to provide the architect with a complete, versatile colour assortment.
Concrete effect coverings and tiles recommended for summer
Porcelain stoneware solutions for a seaside home enhance the interior with the true spirit of summer, with a range of finishes and materials. It is amazing how concrete effect tiles evoke the relaxed, carefree mood of life just a short distance from a swim in the sea. A concrete covering that retains its evocative power and strong design potential yet is stripped of its heavy, substantial overtones is a very contemporary choice, suitable for seaside homes that wish to avoid the ordinary in their decoration and are open to contemporary trends.
Be-Square by Emilceramica is ideal for achieving this. The collection investigates the purest essence of concrete and then presents it in a catalogue with amplified expressive power. The concrete effect covering, available in four colours (Ivory, Sand, Concrete and Black), is the design foundation for a wide, varied offering of tile and majolica decors: the shades of concrete meet floral and geometrical patterns in neutral and pastel shades, including hues of blue, for the composition of lively, summery surfaces.
The benefits of porcelain stoneware by the sea
There are no limits to the expressive potentials of stoneware, which can either re-create the most popular styles or explore more unusual paths. However, the benefits of porcelain stoneware extend to much more than "just" aesthetics. Its added value, especially in the design of a seaside home, lies in its unrivalled technical performances. Stoneware tiles are incredibly resistant to wear and knocks, weather and thermal shock: they are easy to clean, non-absorbent and anti-slip. These quality, convenience and durability characteristics are fundamental in any project, but absolutely essential in a home by the sea. Stoneware is immune to sand and brine and enables you to enjoy your summer in relaxed mood, in a home to be lived to the full, with no need to worry about maintenance and frequent cleaning. The benefits of porcelain stoneware enable a carefree approach that extends from the home's surfaces into every aspect of daily life.
Freedom from worries is a serious matter, and Karman by Provenza delivers it in a collection that gives new life to interiors through the noble, sustainable art of recycling. A (second) coat of monochrome resin is applied to surfaces in wood, concrete or ceramic: matter brought back to life in new design visions. A dialogue between the immediate past and immediate future.
Karman surfaces combine attractively with eccentric details and unexpected features to create an eclectic, authentic space. A ductile, versatile collection, able to provide coverings for any wish for uniqueness, on any horizon.
17 May 2022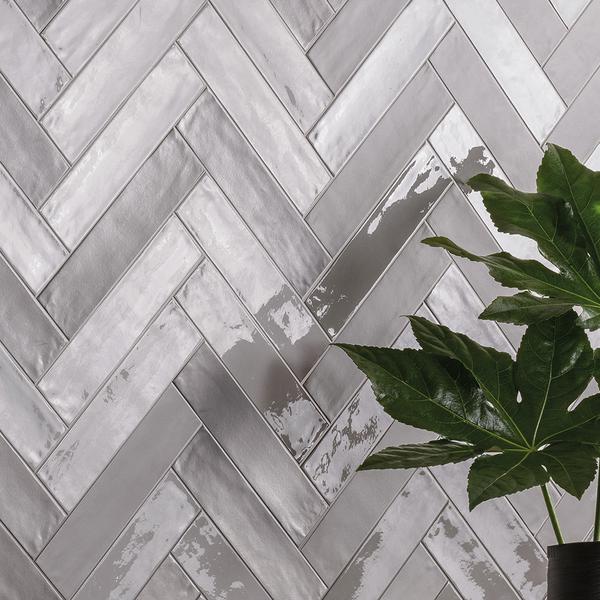 Totalook: interview with the designer