Inspirations and ideas for a porcelain stoneware kitchen
A porcelain stoneware kitchen is the ideal setting for experimentation. For trying out bold new combinations, enjoying new styles and designs.
It is a dynamic space you use every day, a space for action and creation. This article shows how a porcelain stoneware kitchenis the ideal choice for expressing your personal taste, while showcasing the latest trends in design. Porcelain stoneware kitchen tiles are the main element in bringing the most diverse design ideas to life. From Provencal to Scandinavian, modern to shabby chic or industrial, a wall tiled with porcelain stoneware is the ideal way to stay fashionable while serving your everyday needs. What is the main reason to use porcelain stoneware in the kitchen? Its ability to satisfy two fundamental requirements: unequalled technical performance combined with a vast range of stylistic options. Thanks to cutting edge ceramic technology, detailed research, and the observation of the details that make the surface authentic, beauty and practicality come together in the best porcelain stoneware tiles for the kitchen.
Porcelain stoneware kitchen tiles: making the most of your space
Kitchen tiles are ideal for combining shapes, colours and textures to suit any taste. Designing the perfect kitchen for your needs is an ambitious undertaking, which has to reconcile a variety of surfaces and components in a single overall vision of the space. The walls and floor, countertop and backsplash, furniture units and wall coverings. 
Porcelain stoneware kitchen tilesoffer the right solution for every taste. For a minimalist kitchen, neutral - but never banal - colours have long been the preferred option for both interior designers and their clients. They can be combined in continuity of colour or with surfaces of the boldest colours to give the room a 3D effect and expand the sense of space. Playing with levels in perspective is a highly effective way of bringing a space to life. And it's always a good idea to use light, luminous finishes and colours to make the space seem larger (especially in smaller rooms). Another good idea is to choose large size tiles: seamless coverings without joints improve the sense of space and make the most of the tiles' realism, especially when using high impact designs like marble-effect stoneware.
And if it's the theatrical impact of marble you want, look no further than the Unique Marble by Provenza catalogue. This collection – perfectly suited to the dynamic, creative nature of the kitchen space – is a quite unique experiment of its kind. The timeless, almost sacred majesty of marble is given new life by the modernity and designer quality of resin. The result is an irreverent mix of materials: on the one hand, the artistic, sophisticated vein pattern of five of the most prestigious marbles, and on the other, the monochrome modernity of resin. The collection offers three variants: marble, resin – an excellent choice for a solid colour light blue porcelain stoneware floor- and Ambra, in which sumptuous marble surfaces are sunk deep into the resin.
Why choose porcelain stoneware for your kitchen
A kitchen made with porcelain stoneware tiles is not just beautiful, but also functional, safe and long lasting.
Along with its expressive potential and ability to simulate highly prized natural materials with perfect realism, the main reason to choose porcelain stoneware for your floor and other surfaces is the material's unbeatable technical characteristics. It offers outstanding performance in terms of resistance to ageing, impact and stress. As for damp and contact with water, porcelain stoneware tiles have extremely low absorbency, are unaffected by mould, and prevent the proliferation of pathogens. They are also scratchproof, and resistant to thermal shock and chemical aggression. These characteristics – which are certainly highly appreciated in any setting – are even more important in the kitchen, where water, open flames and heat in general can adversely affect other materials. Porcelain stoneware protects the kitchen against damage of this type, as well as providing antimicrobial surfaces which are easy to keep clean. You can enjoy making the most of your kitchen without second thoughts.
How to choose the perfect porcelain stoneware wall tiles for your kitchen
Porcelain stoneware tiles for the kitchen recreate the finish and look of prestigious materials like wood, concrete, metal and marble with perfect realism. Your journey through this vast world of stylistic options will be guided by the colours and atmosphere you want to experience in your kitchen. If you want a space characterised by harmony and relaxation, it's a good idea to choose neutral cream, grey and taupe – stone look tiles in particular are a contemporary option with lots of character. When choosing the wall covering for the kitchen, it is good to maintain a continuous temperature in the shades and look for a matching colour palette. At the same time, neutral colours make the perfect stage for contrasting elements: wooden surfaces, or areas of colour on a specific surface like the backsplash – a touch of eclecticism which breaks the continuity, bringing the unexpected into the kitchen and creating a 3D effect to expand the space and give it more depth.
If a design inspired by unbroken, continuous surfaces is what you're looking for, then Landscape by Emilceramica is a must see. The collection was born from the observation of the minimalist and yet highly evocative facades of historic Italian cathedrals and towns. Traditions and memories - sober lines and luminous colours. The Landscape catalogue offers the sizes, colours and decorations required to create limestone effect floors with contemporary elegance. Its four colours (Avorio, Cenere, Sabbia and Antracite) are available in the Rigato finish, which lends tactile and visual texture to the collection's options for design.
In a porcelain stoneware kitchen, the primordial charm of natural stone reaches the most modern horizons of design.
31 March 2022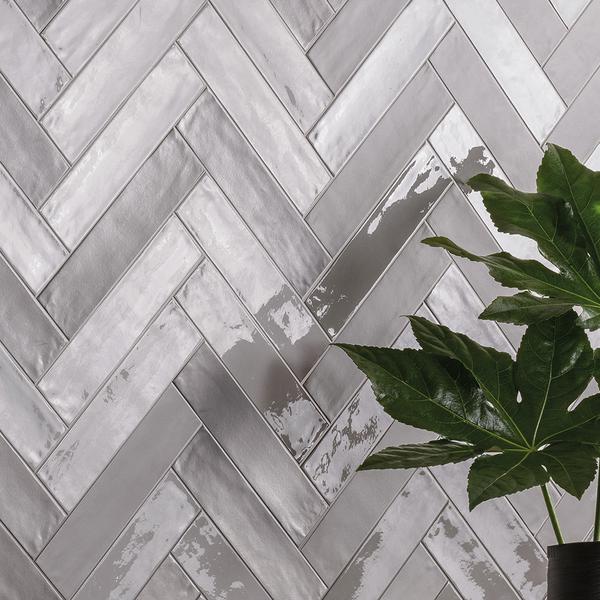 Totalook: interview with the designer