About us
Since its foundation in 1961, Emilgroup has been a leading company in ceramic surfaces industry
From its headquarters in Italy, it designs, develops, manufactures and distributes ceramic tiles for four commercial brands: Emilceramica, Ergon, Provenza and Viva.
Emilgroup owns production plants in Italy with a capacity of over 9 million square meters per year. It produces more than 6,500 items that are distributed worldwide through sales offices and warehouses located in Italy, United States, Russia, Germany, India and Hong Kong.

Emilgroup has a logistics organization geared to respond immediately to the needs of the global market; its skilled team has a market oriented approach, it provides tailor made solutions from design to tiles installation.
Production and process innovation are strategic keys that guide investments.
An internal R&D department operates as a "creative workshop" where ideas and experiences are combined with the latest technologies. This alchemy allows Emilgroup to create collections that leave their mark each and every year.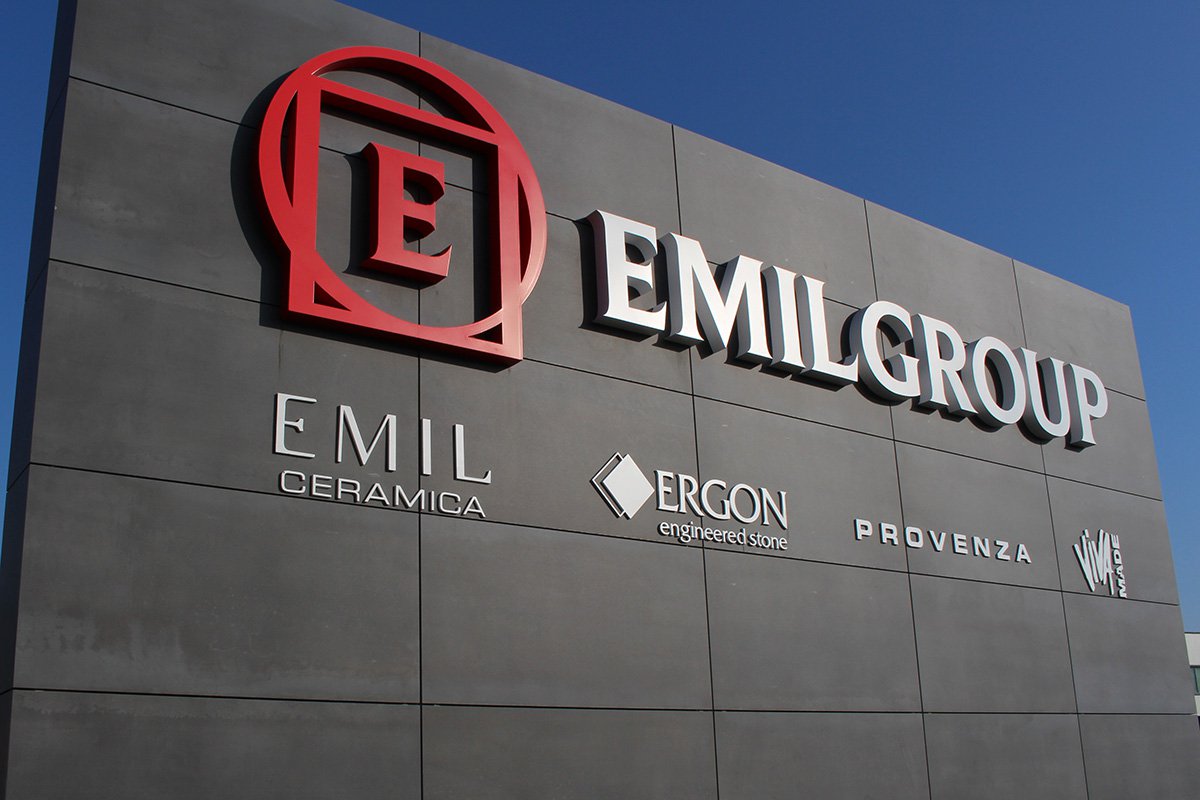 Italian heart, worldwide vision
Emilgroup operates in more than 70 countries with 5,500 points of sale. In some strategic areas, its international strength is underlined by specific divisions. In order to promptly fulfil the orders that arrive from 4 different continents, Emilgroup has 5 branches that operate in complete synergy with the Italian head office:
Emil Germany, which covers the German market; EmilAmerica, which serves the North American market with 4 distribution hubs located across the area and a dedicated sales team; Emil Asia, based in Hong Kong, which serves the Asian market; Emil Russia and Emil India, which complete Emilgroup's international presence.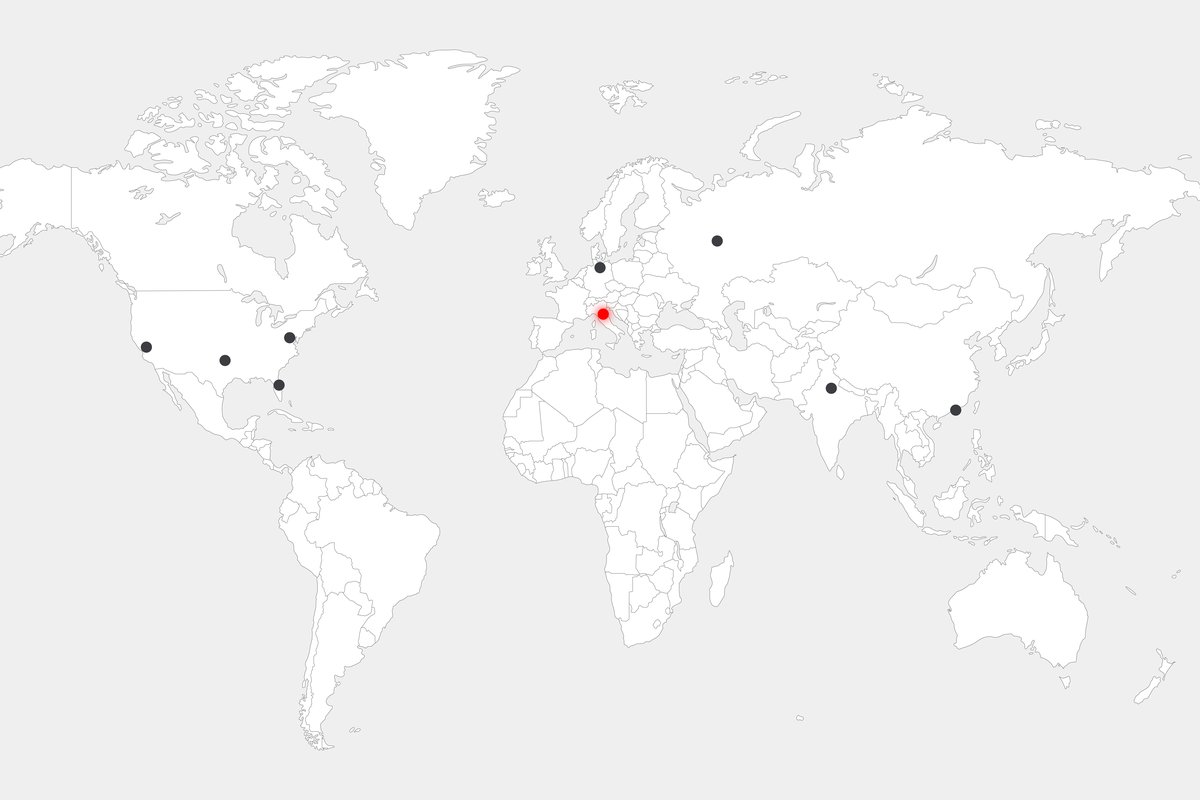 Social responsibility
A set of services intended to increase both the economic and the social welfare of employees and their families.

By signing its new corporate contract (supplementing the National Contract for its industry), Emilceramica has proven its awareness of this area by introducing a number of services employees are able to access on special terms:

- Legal Advice: initial civil law consultation free of charge and special low rates for follow-on services.

- Mental Health Advice: initial consultation free of charge, covering all areas of private life and family relationships. Special low rates for counselling programmes.

- Insurance Advice: car, life, home and accident insurance. Employees can obtain quotes and policies themselves through the Internet site ]or from insurance consultants working on the company's premises.

- Health insurance: an increase in the number of facilities and services covered.

All services accessed under these schemes will be delivered by specialist professionals with confidentiality assured.
Corporate policy
In order to fully meet the expectations of stakeholders in terms of the quality of its products/services and processes, occupational health and safety and its respect for the environment and energy performance, Emilceramica s.r.l. believes that it is fundamental to understand all of the positive and negative impacts it generates in its sphere of action.

Emilceramica s.r.l. must be able to identify, quantify and manage its risks and opportunities taking an overall life cycle perspective of its products and processes, and adopting a transparent, collaborative and prudent approach.
Learn more
Code of ethics
Emilgroup has issued a Code of Ethics with the intention of further reinforcing relations with all stakeholders.

The Emilgroup Code of Ethics:

- states the Company's rights, duties and responsibilities in relation to all its stakeholders (customers, suppliers, employees, associates, shareholders and institutions) in the pursuit of its corporate objective

- is intended to establish ethical and behavioural "standards" to guide corporate decision-making processes and conduct

- requires management and all those to whom it applies to behave appropriately, with actions that do not breach the corporate Code of Ethics

- helps to implement the Group's policy of social and environmental responsibility, minimizing exposure to risks of compliance and reputation and reinforcing a sense of belonging in its stakeholders.
Commitment to culture
Emilgroup believes in the social and cultural role of enterprise and has promoted and financed important projects to promote and safeguard cultural heritage over the years.
Emilgroup has made a long-term commitment to the restoration of the Ducal Palace in Sassuolo, recovering and restoring the original floors in terracotta and financing the restoration of the 17th-century frescoes by painter Jean Boulanger in the "Camera di Giove" (Jupiter Room).

Among the many initiatives, the most important and original include the rediscovery of the ancient origins of Sassuolo ceramics, supported and documented with the publication of fundamental works, including volumes on Sassuolo ceramics from the 18th and 19th centuries.

Since 2008 the group has annually awarded 10 student grants for a total of 10,000 euro for the children of its employees who have shown exceptional merit in their studies.
This initiative is the outcome of an agreement with the representatives of the workforce, with the aim of supporting successful academic careers and consolidating achievement. The grants are awarded in the autumn in the presence of representatives of the authorities and the students' families.