About us
Since its foundation in 1961, Emilgroup has been a leading company in ceramic surfaces industry
From its headquarters in Italy, it designs, develops, manufactures and distributes ceramic tiles for four commercial brands: Emilceramica, Ergon, Provenza and Viva.
Emilgroup owns production plants in Italy with a capacity of over 9 million square meters per year. It produces more than 6,500 items that are distributed worldwide through sales offices and warehouses located in Italy, United States, Russia, Germany, India and Hong Kong.

Emilgroup has a logistics organization geared to respond immediately to the needs of the global market; its skilled team has a market oriented approach, it provides tailor made solutions from design to tiles installation.
Production and process innovation are strategic keys that guide investments.
An internal R&D department operates as a "creative workshop" where ideas and experiences are combined with the latest technologies. This alchemy allows Emilgroup to create collections that leave their mark each and every year.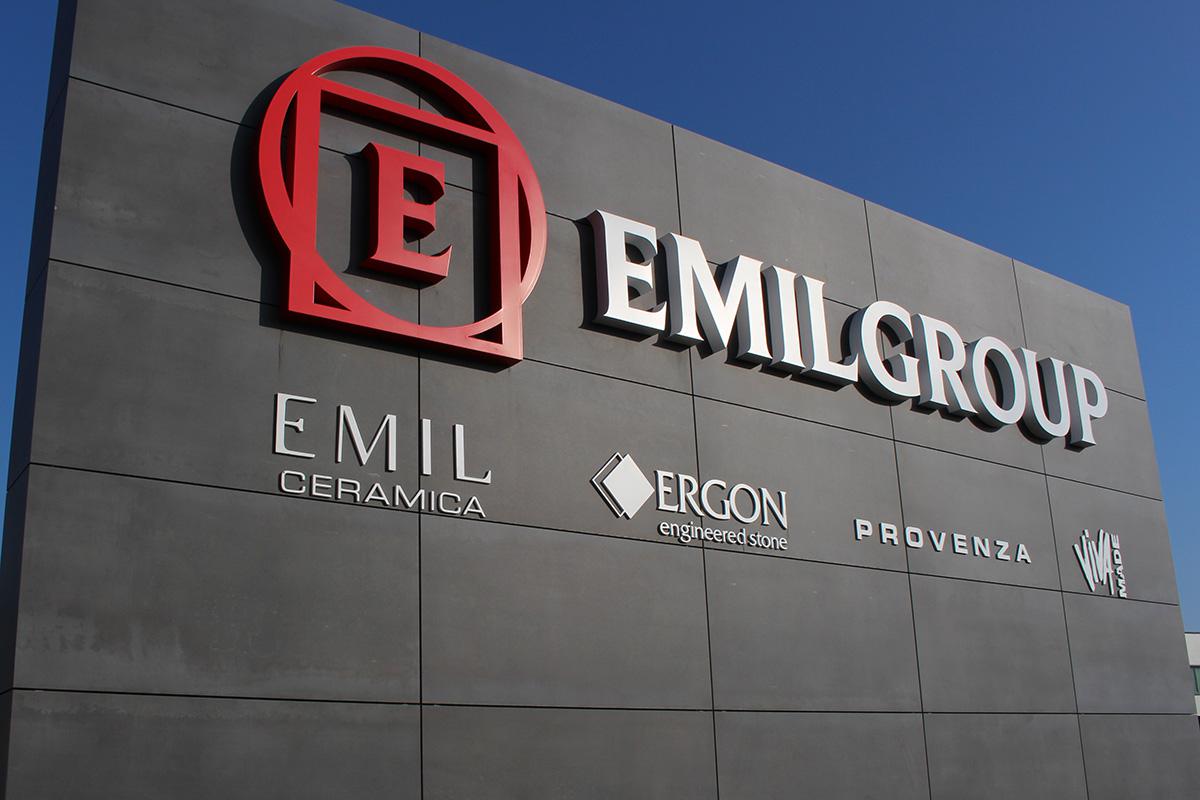 Italian heart, worldwide vision
Emilgroup operates in more than 70 countries with 5,500 points of sale. In some strategic areas, its international strength is underlined by specific divisions. In order to promptly fulfil the orders that arrive from 4 different continents, Emilgroup has 5 branches that operate in complete synergy with the Italian head office:
Emil Germany, which covers the German market; EmilAmerica, which serves the North American market with 4 distribution hubs located across the area and a dedicated sales team; Emil Asia, based in Hong Kong, which serves the Asian market; Emil Russia and Emil India, which complete Emilgroup's international presence.