Ceramics-effect porcelain stoneware tiles
The refinement of ceramic-effect floors
Ceramic effect porcelain stoneware is where present and past, innovation and tradition meet. For people who love new looks with the right touch of the traditional, ceramic effect tiles are the perfect stylistic choice. For anyone requiring a sophisticated result with prestige architecture, the ceramic effect will create interior design of extreme refinement.

For highly innovative furnishing options and a minimal, simple, symmetrical look, the ceramic effect meets the most demanding requirements. What's more, combining a ceramic effect floor with unusual wall coverings will give your interiors an authentic character. Daring and unique, but still with the unrivalled strength of ceramic effect porcelain stoneware material.

So ceramic effect porcelain stoneware is perfect for both outdoor and indoor locations, for both residential and public places; thanks to the technical characteristics of stoneware, the outdoor paving withstands all environmental agents and every form of wear. For indoor locations, the style is unique and confers high aesthetic value, a perfect blend of technical performances and inimitable style.

This material can be used to upgrade a large number of outdoor areas, including outdoor access ways, private garden paths, the outdoor foyers of apartment buildings or hotels, exhibition areas and many other locations.
From the most professional settings to more informal places, ceramic effect floors always provide a clean, neat impression.

For indoor areas such as entrance halls, living rooms, open plan lounges, modern kitchens or rumpus rooms, ceramic effect porcelain stoneware is perfect for the optimal decoration of your space, with a stylistic result matched to your taste and the reliability of a durable material.

Emilgroup is a ceramics industry leader, so thanks to its various brands it offers a large number of collections of all kinds, to meet all stylistic and technical requirements. From very large ceramic effect tile sizes, generally for outdoor use, to smaller sizes for covering the walls and floors of interiors.
With the ceramic effect, ceramics design meets the perfection of porcelain stoneware technology and is embodied in a timeless material, with a unique, distinctive blend of style and material.
The natural, clean colouring of ceramic effect tiles perfectly imitates the original material, and every single detail ensures a flawless final look.
The result will therefore be floors and walls with perfect design, easily matched with the most widely different furnishings to create different styles: modern, minimal, professional or refined and elegant. Ceramic effect porcelain stoneware is perfect for creating functional, durable, elegant spaces.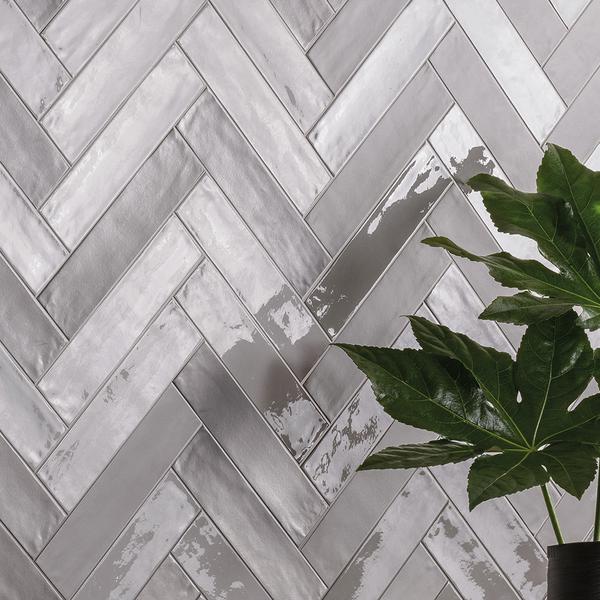 Totalook: interview with the designer