Design-effect porcelain stoneware tiles
Design-effect floors: on-trend character and functionality
For modern, trendy locations, Emilgroup design porcelain stoneware is the ideal solution. Floors and walls covered with design effect tiles acquire a unique look, making your interiors special.
Thanks to the quality and technical characteristics of porcelain stoneware material, your floors or walls will have outstanding resistance, enabling you to save on finishing or care even years after application. What's more, the installation times of porcelain stoneware are truly minimal, quick and fast, for extraordinary, excellent results. So as well as the main stylistic characteristics of design effect porcelain stoneware, your floors and walls will also provide the benefits of the material's convenience. 

For design effect tiles, Emilgroup offers two collections to satisfy all artistic and stylistic tastes: 

- Narciso: a collection with unique, inimitable design. Narciso design effect tiles evoke the style of antique mirrors, in four different colours: Perla, Argento, Topazio and Zaffiro. The ideal collection for a result of great visual impact.

- Level Design: Level Design is the ceramic slab collection in the unrectified 162x324 size with 12 mm thickness, making it perfect for the fashioning of items such as counters and backsplashes for kitchens and bathrooms and worktops. With this collection's design effect tiles you can customise your interiors to previously unthinkable levels.

As well as aesthetic beauty, design effect porcelain stoneware tiles still offer all this material's practicality: it is resistant, waterproof and stain-resistant, easy to clean and maintain, for floors and worktops.

Design effect tiles are therefore the perfect solution for all tastes and all spaces, even the most demanding and unusual: from the lounge to the master bedroom, kitchen and bathroom, always for a very striking result. A perfect style for extremely modern or classic design schemes, including hi-tech, vintage, vibrant and refined: with design effect porcelain stoneware everything is possible. Therefore, design effect tiles can render an interior not only classical and simple but also innovative and contemporary, and add value to all locations while placing the focus on the furnishings, with exquisite stylistic solutions.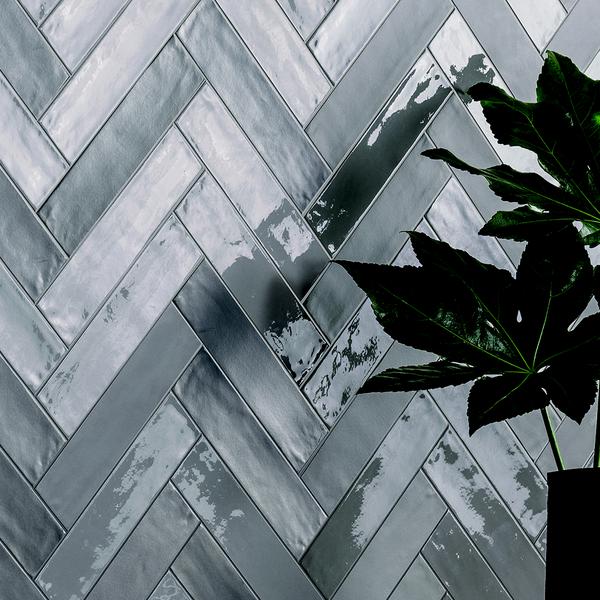 Totalook: interview with the designer