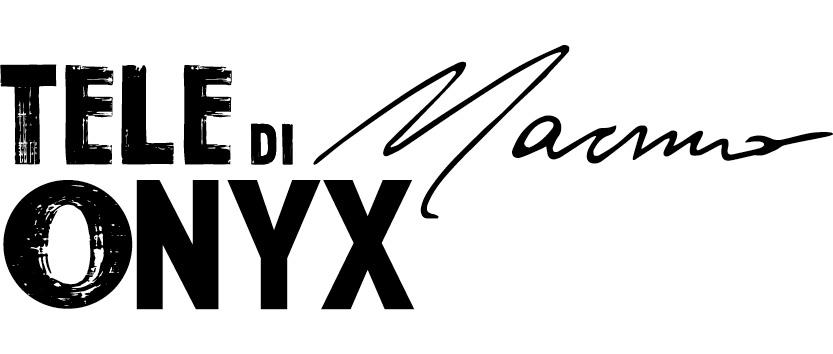 The iconic beauty of onyx
Ceramic surfaces transform into artworks.
Onyx is the stone at the centre of the new Tele di Marmo Onyx collection by Emilceramica, that generates a seductive, sumptuous array of tiles.
Tele di Marmo Onyx represents an important step in Emilceramica's ongoing research dedicated to the finest and most precious of minerals: the shade variations and transparencies typical of this stone are layered beneath surfaces to bestow a wonderful three-dimensionality and inner gleam. In an extremely refined, intriguing palette of colours - from the enticing Ivory to the elegant Pink, the deep Green and Blue and the dramatic Onyx Black - with its splendid large size of 120x278 cm, Tele di Marmo Onyx offers a depth and richness of colour never previously achieved. Moreover, the SilkTech technology provides excellent anti-slip performances while still retaining the ceramic surface's soft, silky feel.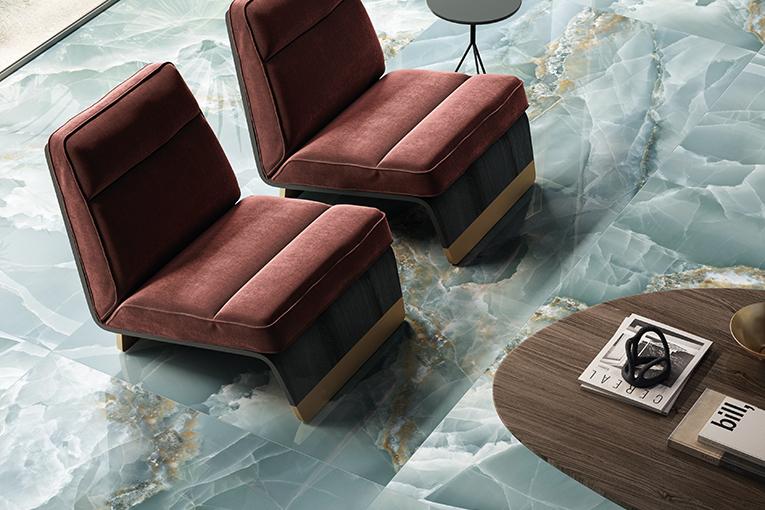 
Sizes and colours

120x120 cm
120x278 cm

30x60 cm
60x120 cm
90x90 cm

90x180 cm
Finishes
Silktech
R10 DIN EN 16165 Annex B
B (A+B) DIN EN 16165 Annex A
Wet ≥ 0.50 WET DCOF
> 0.40 B.C.R.A.
P3 AS 4586
> 36 Low Slip potential BS 7976
2 UNE 41901
Shade variations Intended uses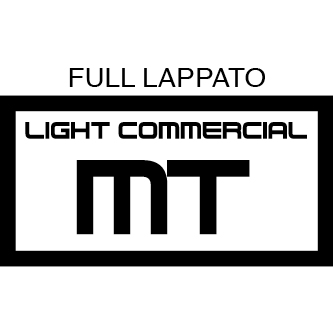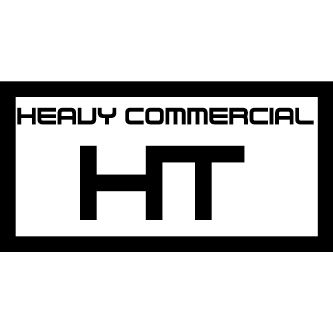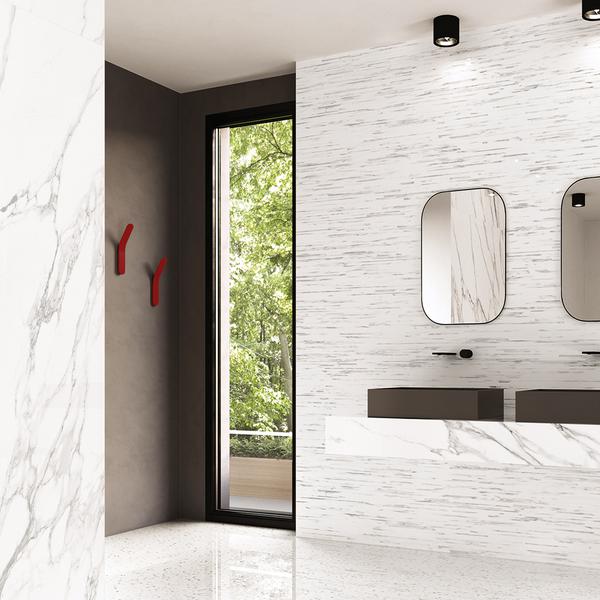 Marble-effect bathrooms: the elegance of porcelain stoneware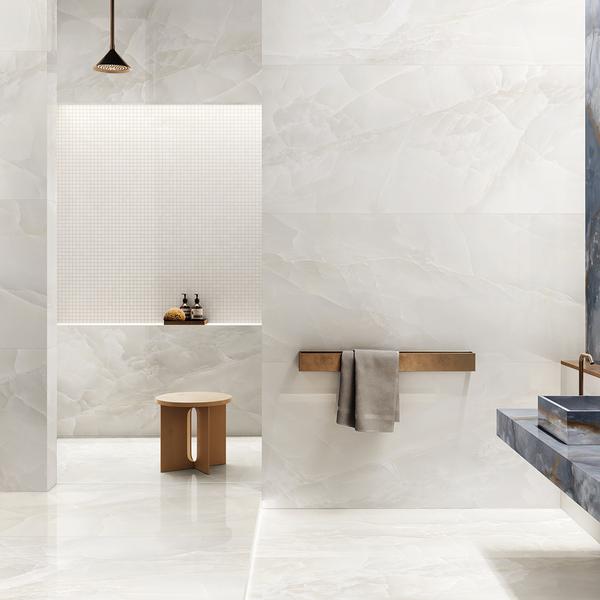 Tele di Marmo Onyx: Giancarlo Macchioni presents