Ceramic slabs in the unrectified 162x324 size with 12 mm thickness, for seamless covering solutions for floors and walls. Level guarantees the highest degree of freedom of expression and is the ideal medium for architectural design in step with the latest, most innovative trends.
The design starting point is an oak bearing marks, stippling and small grooves. The original aesthetic comprises planks of different sizes, alternated to generate a dynamic surface suitable for the functions of countertops. The multi sensory experience is amplified by the slab's tactile effect, provided by the exclusive Digi Touch technology: a special three dimensional structure is applied over the patterning, providing a perfect synthesis between colouring and texture.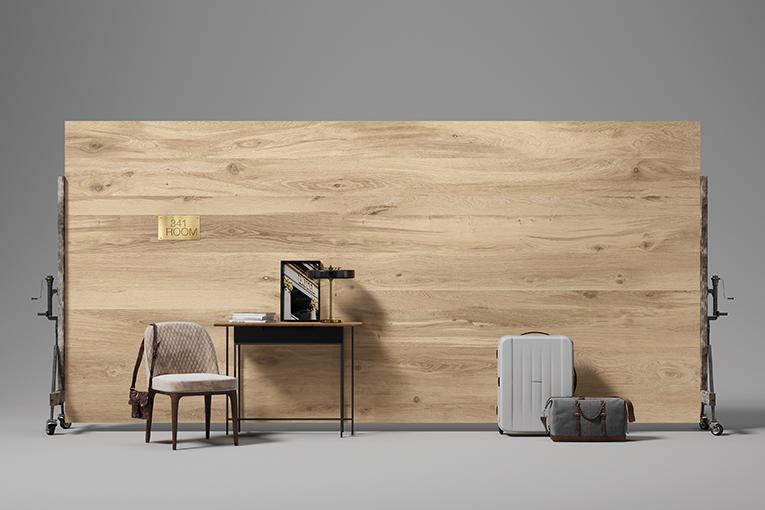 Sizes and colours

162x324 cm
Finishes
Naturale
R9 DIN EN 16165 Annex B
Wet ≥ 0.42 WET DCOF
> 0.40 B.C.R.A.