Emilgroup new Quality Area
A step ahead, always: the new Emilgroup Quality Area is born
Quality and attention to details are our mantra. And always have been. So Emilgroup constantly invests in processes to deliver distinctive, high-performing ceramic products. This vision has driven the restyling of the new Emilgroup Quality Area, a space where processes and products are tested by highly specialised staff, to comply with the industry's toughest international standards.
The new space has been designed to guarantee higher and higher technical and quality performances, with a lighting system specially designed to enhance tests on products' colour rendering. On the floor, the innovative, extraordinarily versatile, resistant Pave and Go dry self-laying system.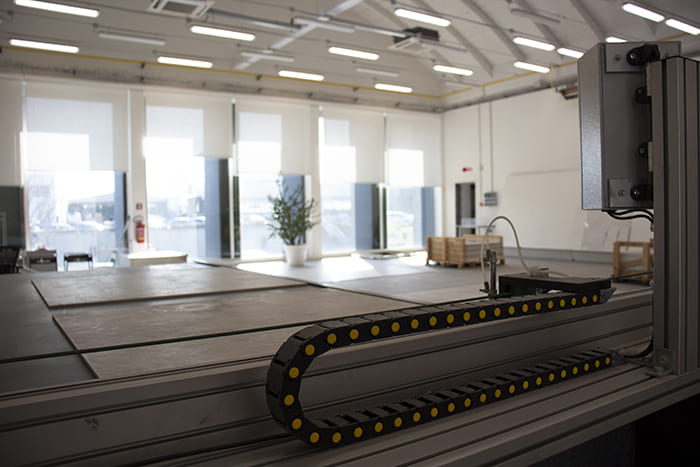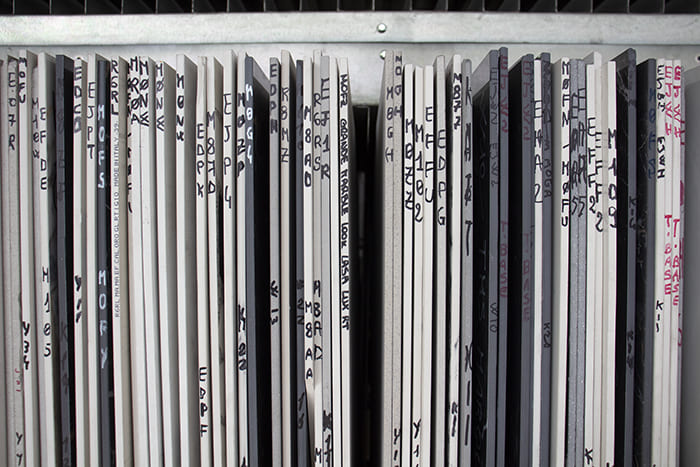 The restyling has also included the complete reorganisation of our invaluable shades archive: a department of over 1,000 m2 containing the shades of the products manufactured in recent years. An incredible wealth of material, fundamental for a distinctive, efficient customer service very few other companies can claim.
Through its fundamental work in tandem with the R&D department, the Quality Area, an Emilgroup core function, contributes to the creation of distinctive collections recognised as a true emblem of Made in Italy excellence worldwide. Behind all this, our people: women and men who work with passion and dedication, always aiming for excellence.
It is this continual vocation for experimentation and research that has enabled us to supply our customers with innovative technological and appearance solutions for sixty years.
And now more than ever before.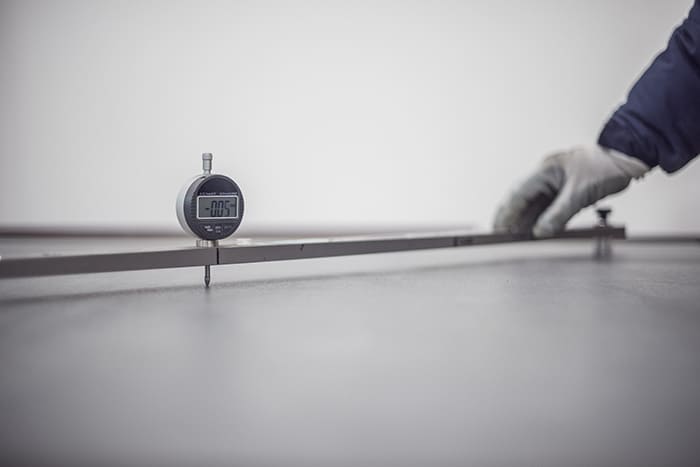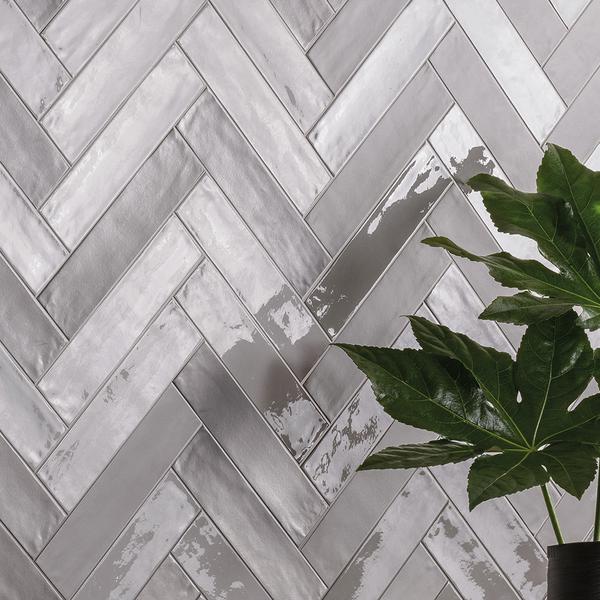 Totalook: interview with the designer