Interview with studio Garuda Design
The NYX Hotel London Holborn is a vibrant, unique venue in the Midtown area between the City and London's West End, the perfect destination of relaxed luxury.
Its brand new dining-experience area, NYX Eat, Drink & Play, has been realized with our collection Medley by Ergon, which proved to be the ideal choice to match the dynamic, glamorous atmosphere of the space itself.
We got the chance to speak to the studio Garuda Design that oversaw this amazing project.
1. Brief introduction: tell us something about your Studio and your approach in designing new human spaces.
Garuda Design is a design focused interior design studio, working on hospitality and high end residential projects in UK and Ireland. The founder Suzanne Sundara Garuda is the driving force and creative director. We offer interior architecture and a full interior design service. Our ethos is that every space has a specific architecture and use: our task is to enhance and elevate these with authentic and beautiful bespoke finishes whilst maximizing the functionality. Our aim is to surpass expectations and create unique and beautiful spaces that fulfill their purpose or the client brief.
2. Let's talk about the NYX London Holborn project: what were the design needs for this project?
The NYX hotel was an existing hotel with a very dated interior. It required a full re-furbishment on a strict budget and time frame. The brief involved us having to create the right mood to reflect the uniqueness of the NYX brand in Europe and tailor it to the geographical location in London. As a primarily art and music based hotel it had to be both fun but also be able to function well for the guests as a hotel and restaurant.
3. You used Medley by Ergon, what drove you to this collection in particular?
Medley by Ergon just seemed to fit the bill perfectly for the building where a Terrazzo type product was perfect and thanks to the great range of exciting colours and format that were available in the range.
4. What type of characteristics of Emilgroup products met your design needs?
The colour range and formats made it possible for us to create different zones within an open plan reception/ bar and dining space.
5. Given the current situation, how do you think the approach to architectural design in the hospitality sector will change?
We are at an interesting time in design and hospitality, due to the opening up again of this sector after the global effects of the pandemic. I feel that the public are looking for unique, authentic experiences rather than just out and out luxury and glamour. The customer are more focused on the quality of the whole experience rather than just going to a lovely space: they want to be involved in the story.
PHOTO CREDITS: Andrew Meli, Photoweb USA
08 July 2021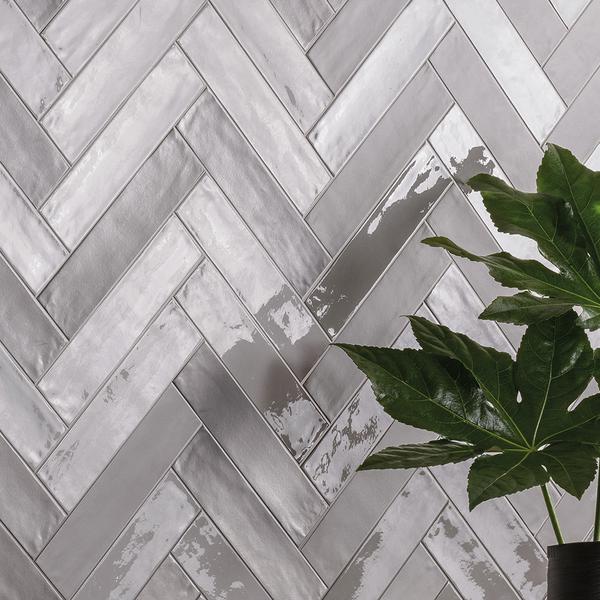 Totalook: interview with the designer