Large-size porcelain stoneware: innovative indoor solutions
When furnishing our domestic spaces, choosing the right tiles is absolutely essential for giving the right vibe and look to our rooms. Porcelain stoneware tiles enable us to bring the most popular contemporary design materials and finishes into our homes with the minimum of effort. Thanks to the cutting-edge ceramic technology and painstaking research behind all Emilgroup products, all interior design materials can be faithfully reproduced using large-size porcelain stoneware. Porcelain stoneware coverings bring intriguing materials from all over the world onto the walls of our homes.
Let's take a look at a few examples of how large-size porcelain stoneware enables us to create innovative rooms and atmospheres, for designer spaces and fusions that reflect our personal interior design tastes. The natural beauty of the finest Canadian wood, warm and welcoming, is perfect for the floor of an intimate and relaxing bedroom. The large stone-effect stoneware slabs authentically recreate the grain and the sediment of the world's most characteristic rocks, presenting it with all the power and strength of stone in tiles with sophisticated and coarse cuts, the aesthetic and sensory effects always faithful to the original. A solution that fits perfectly with the most recent design trends for a minimalist and uncomplicated living area that is nonetheless bursting with character. Large-size ceramic slabs are also able to mimic concrete very accurately – a very fashionable choice in industrial-style spaces. Terracotta, clay, metal - with porcelain stoneware we have the concrete possibility of using any material to furnish our living spaces with innovative and eye-catching solutions. Large sizes, for those who like to think big. 
Talking of big: size is the most distinctive feature of Level Marble by Level. Large ceramic slabs are just what is needed to recreate the magnificence and opulence of the most noble of all materials: marble. The catalogue includes 24 different colours and finishes, available in the maxi sizes 160x320 cm and 162x324 cm. A one-of-a-kind collection that explores all the different facets of marble and makes it a work of art.
Porcelain stoneware floors, ideas for an elegant living room
Large stoneware slabs adapt easily to our perceptions of elegance. Excellent on both floors and walls, large-size ceramic slabs are popular with designers and design lovers because they give surfaces greater uniformity and continuity, guaranteeing elegance and harmony.
In practice, choosing large-size tiles means having porcelain stoneware floors with fewer joints. This is an aspect that significantly increases the perception of authenticity, reducing the number of breaks in the surface and adding sophistication and size to living areas (also smaller ones). 
Thanks to large-size porcelain stoneware it is possible to play around with new concepts of elegance without the constraints that we would inevitably have to deal with in the case of more high-maintenance materials like parquet or marble - delicate and more expensive than stoneware.
Among the different possibilities offered by stoneware, a wood-effect floor is an undeniably alluring choice for a welcoming living room rich in familiar and natural sensations. When elegance meets more contemporary and minimalist styles, sophisticated stone surfaces, from travertine to sandstone, are the natural choice for domestic spaces.
Any exploration of large stone-effect stoneware slabsmust include Grain Stone by Ergon. A collection of granite tiles that combines design and performance as part of a sophisticated and versatile style. Simple, primitive architectural perceptions with strong expressive potential. The catalogue has chosen two warm tones, one neutral white and two cool tones for tiles that adapt to any style. The Cage decoration adds dynamism and tactile depth - a stoneware slab capable of satisfying any design brief.
Strong technical performance of large-size stoneware slabs
Large stoneware slabs combine the refinement of large-scale aesthetic effects with the most high-performance technical characteristics. Porcelain stoneware guarantees excellent durability and resistance to wear and knocks; it is unaffected by temperature changes and adverse weather conditions; it is easy to clean. Over time, the surfaces maintain all of their aesthetic and physical characteristics. Laying large stoneware slabs is straightforward: unlike more widely-used materials, they are easy to manoeuvre, position and assemble. Floors, walls, surfaces, worktops, accessories and outdoor spaces – large-size porcelain stoneware is a guarantee of efficiency, quality and practicality.
Talking of outdoor and various other uses, Karman by Provenza merits close attention. This collection includes solutions that adapt to the most diverse of design requirements – including the best medium-large tiles for exteriors – beginning with the noble art of restoration. Wood, ceramic and concrete surfaces are covered with a sophisticated monochrome resin finishing for original design possibilities, a material second life. Karman exudes audacity, innovation, personality on a large scale: outdoor paths, industrial surfaces, vehicle-resistant floor coverings - the heavy artillery of large-size stoneware.
A designer bathroom with porcelain stoneware slabs
No room of the house is immune to the charm and aesthetic effect of large-size porcelain stoneware slabs. Least not the bathroom, quite the opposite in fact. Choosing a large tile enhances the designer feel of the space, the surfaces resembling the most noble materials and artist's canvases. Large porcelain stoneware slabs for the bathroom enable you to experiment with the most modern and innovative design trends, like the use of concrete-effect and stone-effect tiles, or to quickly and easily cover the surfaces of the bathroom with that most noble of materials. The epitome of timeless elegance and class, marble is the star turn of an elegant and refined bathroom. The majesty of the large surfaces, the precious vein patterns, the time-honoured dialogue with water. These are the reasons why marble is such a guaranteed success in the bathroom, combining a taste for the classic with contemporary trends.
Tele di Marmo by Emilceramica seeks to embody this precious dual ability. The collection translates the timeless charm and magnificence of marble into large-size stoneware slabs that exude artistic allure. 
In four of the most popular marbles, the vein patterns take centre stage, like artist's brushstrokes on a striking new interpretation of marble. Decorations and sizes inspired by the great masters of the art explore all of the expressive potential of marble. A broad-reaching concept of size that comes to the fore in every surface.
07 September 2022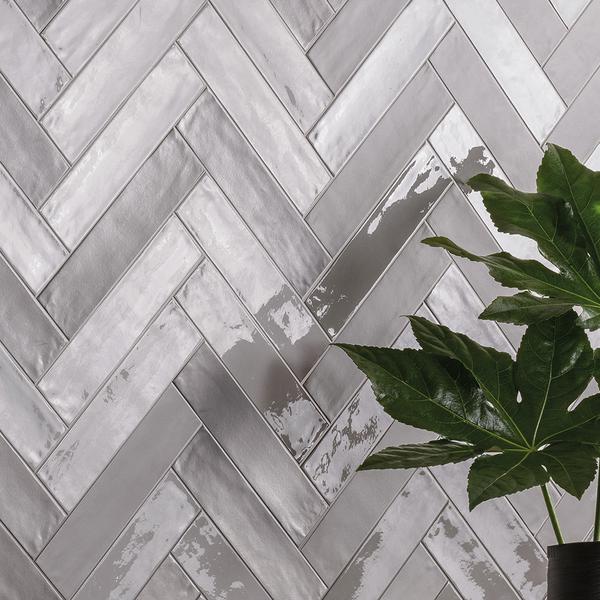 Totalook: interview with the designer