Mizuno store: interview with the architect
TotaLook by Emilceramica is the collection selected by Turin-based architecture firm G4 Group for the creation of the first European Mizuno store in the heart of the Savoy capital. We asked the designer to tell us about the project.
This is Mizuno's first single-brand store in Europe. What were the technical and design requirements for this building located in the historic centre of Turin?
Since it is the first European flagship store, the overall project was conceived from scratch by our headquarters in Turin. The brand did not impose any constraints on us and we were inspired by the industrial-style location that housed the renowned "Turinese boutique" from 1976 to 2018. We therefore tried to find the right balance between traditional Japanese elements, such as wooden elements, and modern elements, such as the exposed concrete sections that have been preserved, the Mizuno colour doorways and the new installations.
The new store is inspired by Japanese culture. Which features of TotaLook by Emilceramica match this style?
TotaLook was not chosen to harmonize with Japanese culture, but to accentuate a contrast with it. We appreciated the contemporary vibe that TotaLook conveys with its resin effect.
How do the chosen colour and size adapt to the project's clean, minimalist design?
We used the 120x120 size, in the Antracite colour with R10 anti-slip resistance. The colour was chosen because of its similarity to exposed concrete so that it would harmoniously integrate with the existing elements, while the large size helped to highlight the project's minimalist design.
How will the health emergency change the retail sector's approach to architectural design?
Spaces must be partly redesigned and adapted to the new health and safety requirements imposed by this emergency. Certain aspects, such as a quota system for entries, a careful study of customer flow and store layout, the use of easily washable materials, and a dressing room area designed to optimize the distance between people are all essential to meet the new requirements, in compliance with current and future regulations.
01 September 2020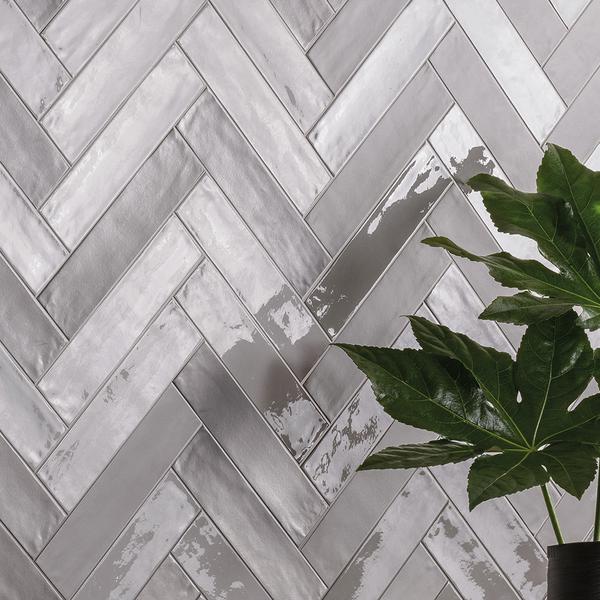 Totalook: interview with the designer