Outdoor stoneware solutions
Top performance for outdoor spaces
Emilceramica Group extends its product range and presents the 20 mm thick porcelain stoneware that broadens the use of stoneware from indoors to outdoors, for a seamless appearance. The Emilceramica Group 20mm material offers the chance to develop outdoor areas of great beauty without compromising on technical performance. The 20 mm material's specific characteristics are designed to integrate perfectly into the surrounding environment, for the simple, effective creation of outdoor spaces.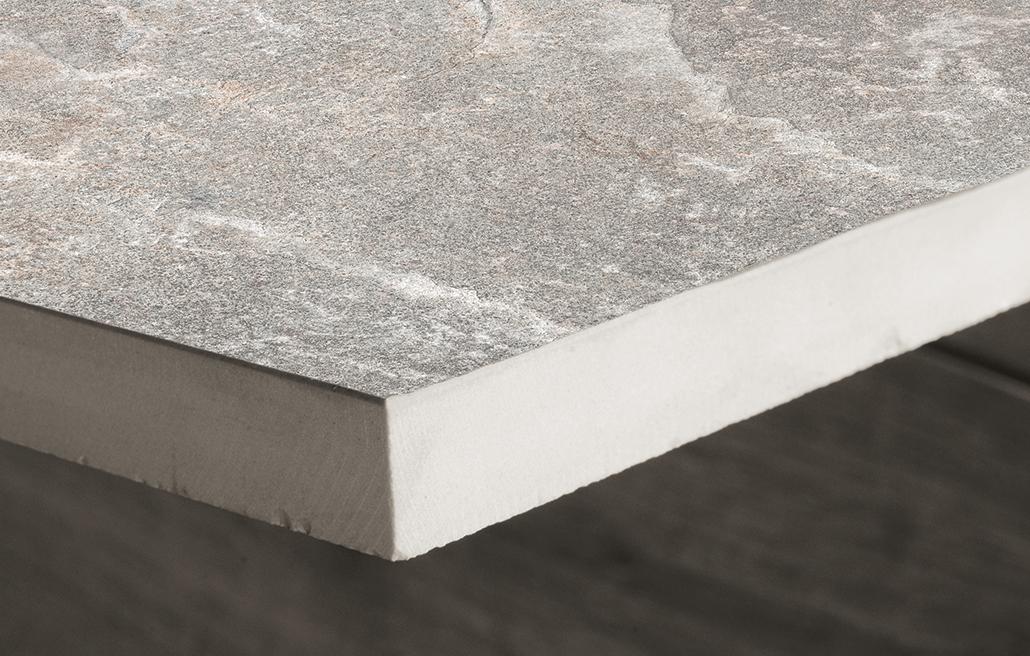 The practical benefits of outdoor tiles
Terraces and gardens, poolsides and garden paving. With outdoor stoneware you can make the most of these valuable spaces, enjoying them to the full. Apart from its good looks and technical excellence, porcelain stoneware is convenient and practical too. It doesn't need any special care or maintenance and is quick and easy to install and clean. So it's the perfect surface for areas for carefree, trouble-free use.
The technical benefits of outdoor stoneware
The ideal surface is a durable one. Amongst the many benefits of outdoor porcelain stoneware, its strength is paramount. Stoneware slabs are immune to weather and sudden changes in temperature, their very low absorption coefficient makes them non-porous and anti-slip, and their resistance to loads and both mechanical and environmental damage is exceptionally high. An impregnable, long-term guarantee.