SilkTech: anti-slip technology and silky surface
Smooth surfaces with elevated anti-slip performance
The unceasing research of the Emilgroup R&D laboratories now brings us SilkTech, an innovative technology that increases the friction coefficient of porcelain stoneware while maintaining an incredibly smooth surface. The result is a product that guarantees superior technical performance in terms of safety, tactile appeal, ease of cleaning and durability.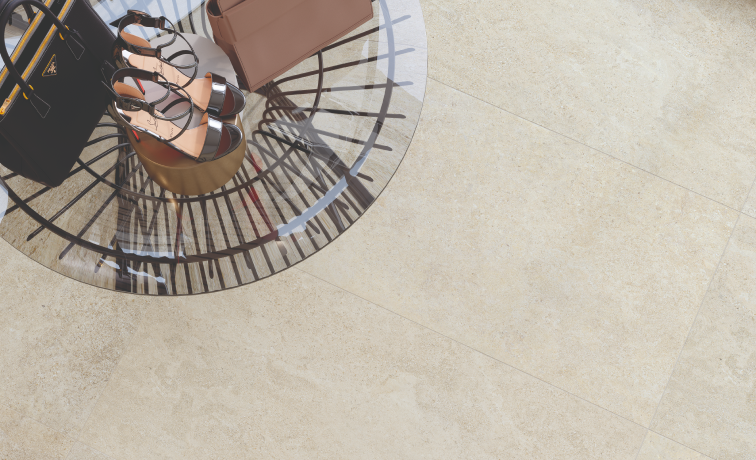 Anti-slip according to international standards
Different product formulations enable different anti-slip resistance values, in accordance with the main international standards. The SilkTech technology process makes softness and skid resistance integral features of the material.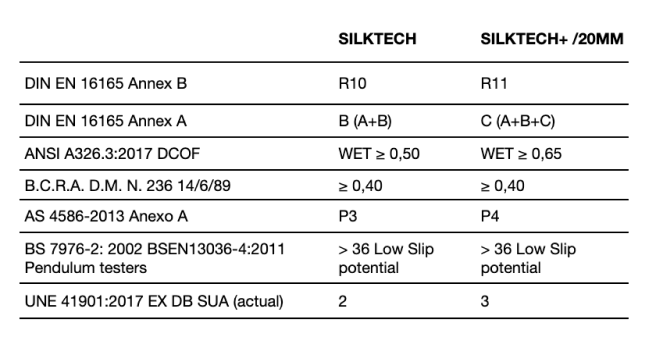 The advantages of SilkTech
Matching indoor and outdoor decor
Incredibly versatile, SilkTech is an invaluable aid when designing spaces that require architectural continuity between indoors and outdoors and elevated technical performances (public, commercial spaces) while maintaining all the excellence of Made in Italy design.