All the refinement of No Code by Viva for Astoria Boutique Apartments
An old goldsmith's workshop right in the centre of Bologna becomes a little boutique hotel consisting of nine highly original suites: relaxed atmospheres, complete freedom of movement and unique designer architectures are the distinctive traits of this new space developed by Astoria Hotel and dedicated to those looking for a comfortable and intimate experience in a refined and relaxing setting. Commissioned to architecture studio Biondi Architetti under the watchful eye of surveyor Stefano Curioni, the project was made possible thanks to the versatility of the No Code by Viva line, in its wood, stone and leather versions. "The aim - explains Claudia Biondi, the architect that carried out the project - was to create a global, highly recognisable project which at the same time enabled us to create apartments with a very unique and definite character. Places in which to relax, work and spend quality time. For this reason we focused closely on light, on natural colours, on large spaces, creating a sophisticated yet highly original and new style. The No Code collection was vital for giving the suites character, allowing us to play around with the surfaces and create coordinated but unique spaces, each of which with its own personality". 
Palette and textures: details that make the difference
Each of the nine suites is unique thanks to little design details created from the material and colour combinations of No Code, in the wood, leather and stone versions. In some suites the floors made with No Code Wood, chosen in the 20x120 cm size with waxed oak and saw-cut oak finishes, have been combined with 60x120 cm No Code Leather wall coverings in the finishes raised grain and crocodile-print to create a sophisticated and welcoming atmosphere that is both modern and relaxing at the same time. In other rooms, to create an even more intimate and cosy atmosphere raised grain No Code Leather has been used for the floors in combination with No Code Crocodile-print for the finishing touches: thanks to the visual and tactile softness of the surfaces, the result is a seductive and cosmopolitan, sophisticated and welcoming environment. Other suites have been completely designed with No Code Slate, using contrasting colours - Antracite, Avorio and Grigio - to play around with depth and patterns and give the space a more architectural and elegant feel.
Changing Bologna: tourism, business and leisure
"The new Astoria Boutique Apartments - explains Giovanni Zani owner of Hotel Astoria – complete our diversified range, which also includes the Astoria Apartments, Astoria Suite Apartments, Astoria living and Deluxe rooms, and are designed to offer greater variety to our guests at a time when tourism in Bologna is changing. Our city has finally become an art and culture destination, opening its doors more widely to leisure tourism. This is why we decided to convert a historic space, situated right in the heart of the city, into luxury apartments that guarantee guests a unique experience in a first-rate location. In fact, clients are increasingly attentive to quality, service and details nowadays: they want a space that enables them to discover the city, work or relax without leaving the centre of Bologna. I am really happy with the results and the atmosphere in the suites, the first feedback has already been very positive. We have managed to create very striking spaces: the use of unconventional materials, together with the careful study of lighting, has produced really unique results that won't go unnoticed by those who look for more than just aesthetics in a living space".
No Code: furnishing spaces with audacity
No Code by Viva is the Emilgroup collection designed to amaze. No Code combines three different materials - stone effect, wood effect and leather effect - in colours and textures with great aesthetic power. A bold and sophisticated collection capable of liberating architectures and proposing infinite variations on a theme. Slate and wood give large spaces striking architectural character while leather will delight lovers of cutting-edge design.
01 May 2020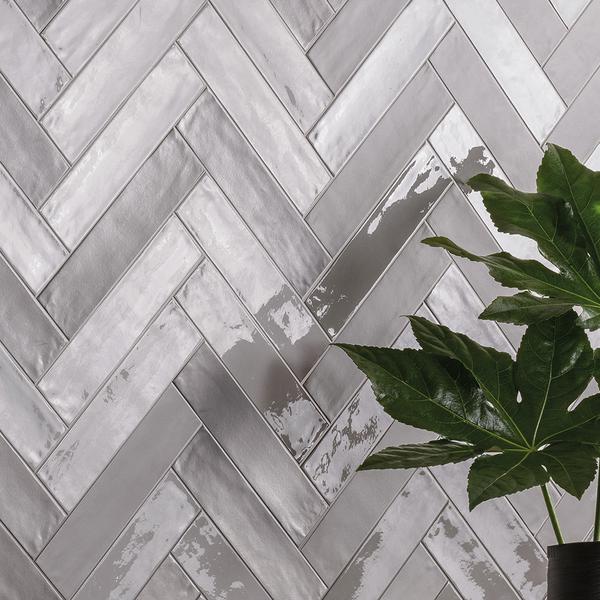 Totalook: interview with the designer