Emilgroup Project Awards 2022: the winners
Emilgroup tiles play a key role in the most creative works of architecture: the EPA 2022 select the best architectural projects.
It was to the dialogue with architects that Emilgroup dedicated the inaugural evening of the event celebrating its 61 years of history, Monday 26 September 2022.
A jury of experts assessed about a hundred projects entered for the awards and chose the winner for each category: Inspiration, Creativity, Prestige and Evolution.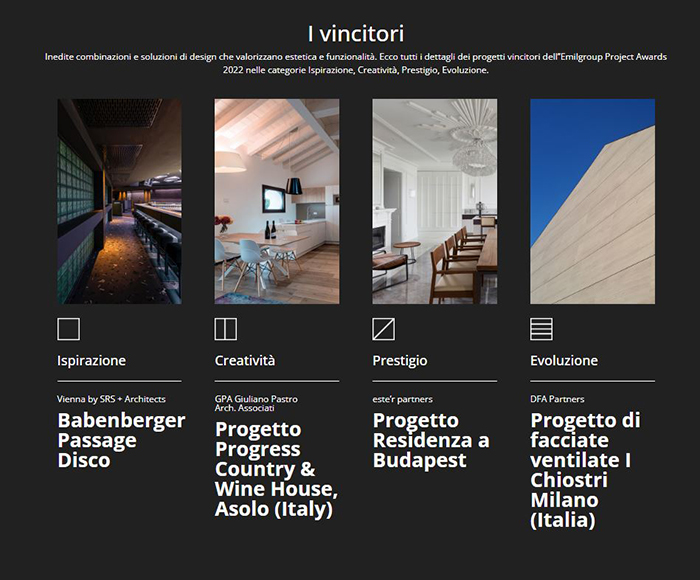 The prize for the Inspiration category went to Viennese firm SRS+ Architects: the project Babenberger Passage Disco highlighted the original concept of the Medley by Ergon collection by integrating it in a contemporary context.

The Creativity prize was won by GPA Giuliano Pastro Arch. Associati with Dennis Bordin for the Progress Country & Wine House, a project that combined no fewer than 10 different collections in an original, creative way, giving them a fresh interpretation and making full use of their expressive potential.
The Prestige category saw victory for the este'r partners firm: the Residence in Budapest project made outstanding use of the Level and Tele di Marmo Reloaded by Emilceramica collections, placing them in a fine context where they conveyed beauty, glamour and good taste.
The trophy in the Evolution category was presented to DFA Partners for the project for the ventilated facades of the Il Chiostro residential project in Milan: the judges were particularly impressed by the original use of the Provoak by Provenza collection to provide an attractive continuity of surfaces and gain full benefit from the ceramic material's flexibility in use.
This event evening marked the start of a new tradition for Emilgroup: the Emilgroup Project Awards are an important opportunity for bringing the manufacturer into contact with the final use of the Emilgroup collections. The initiative received an enthusiastic response from experts and professionals.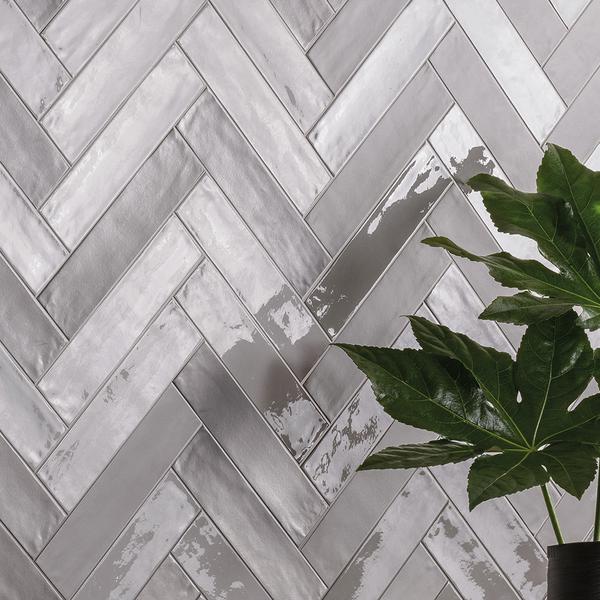 Totalook: interview with the designer