Interview with Antonio Pitagora
Antonio Pitagora Interior Designer: tell us about your philosophy and style.
My brand AntPitagora originated in 2014 from a background built up in the fashion design sector and from working with the great names in fashion, including Fendi, Valentino and Dolce&Gabbana. My style embraces all aspects of fashion and design. It is characterised by a unique concept, in which shapes, colours and materials express creativity and a contemporary spirit. My high fashion roots give me a more meticulous but unconventional vision, make my work in the building sector distinctive and let me underline my Italian identity.
Let's discuss the project for the renovation of an attic in the heart of Barcelona. What were the most interesting aspects? What were the client's requirements?
It's my second project in this city: a super attic of 110 m2 in area with a terrace of 35 m2 offering a stunning view over the vibrant heart of the city. It was a real challenge: the flat has an unusual fan-shaped ground plan and it wasn't always easy to create rooms with modern design which would also be convenient in everyday life.
The aim of the restyling was to provide contemporary yet very sensual interiors, without ever forgetting functional concerns. Every space is designed to be lived in at any time of day, eliminating the superfluous and making full use of every corner to create concealed yet practical areas. Floor-to-ceiling sliding doors enabled me to design retracting panels and interplays of solid surfaces and empty spaces.  For the decorative part, I chose several internationally famous local artists, who produced works specifically for the attic, accentuating its glamorous side.
The various finishes of Tele di Marmo Revolution were chosen for the ceramic coverings. Which characteristics of this series most appealed to you during the project?
Our decision to use the Tele di Marmo Revolution collection was the outcome of very thorough, lengthy research into the immense universe of porcelain stoneware.
The incredible lightness of Thassos White in the 120x278 size enabled us to mask the joints in the coverings to generate an apparently seamless surface, gleaming like a calm pool of water: the reflected light adds great refinement to the interior.
For the dining-room, with its exquisite glass coverings, I chose Calacatta Black 120x278: the ultra-glossy marble effect is very elegant and provides a velvety, sensual touch.
For the walls of the terrace and for the bathroom interiors I chose Thassos 120x278 Acanto, with its distinctive mosaic effect floral pattern: it lightens the severity of the style while maintaining the project's high degree of elegance.
Under your approach, what are the main themes to be borne in mind in the residential building sector?
In residential construction, I believe it is fundamental to understand the client's life, in order to respond to their needs; it's important to have a clear vision of their lifestyle to ensure that the design fits its everyday requirements.
You must never forget to give due importance to sustainability. 
I always try to alternate partnerships not only with large companies but also with small craftsmen: my projects are conceived like hand-made haute couture garments, and this is one of the values my clients appreciate most.
26 April 2022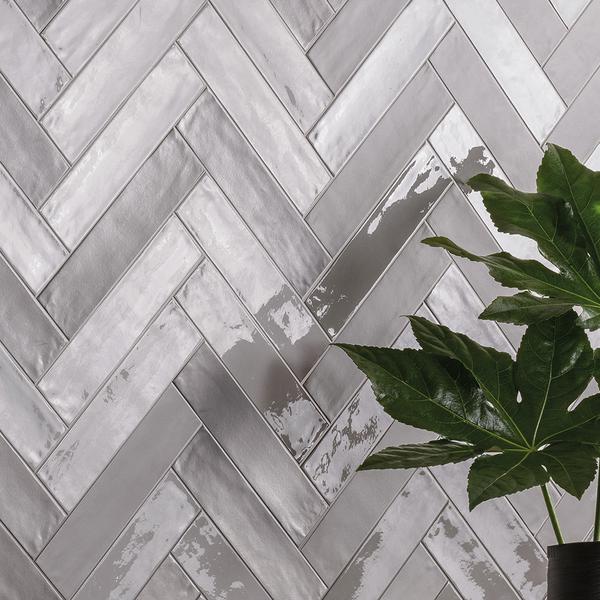 Totalook: interview with the designer