Interview with Studio Taga
Did you know that "Katzefet" in Hebrew means "whipped cream"? No wonders it is also the name of a playful ice cream shop located in the beautiful city of Jerusalem. Recently, our Medley by Ergon collection was chosen to renovate the floor and walls of the shop, giving it a new life.
We got in touch with Tali Brodt and Galya Lousky Giladi form Studio Taga, the designers who oversaw this amazing project and who was willing to answer some of our questions.
1. Tell us something about you as a designer: what is your approach in designing human spaces?
When we founded Taga Studio about 12 years ago, the vision was fun, curiosity and innovation and of course bringing it all to the customer! This approach accompanies us to this day. We are required to design successful concepts, so each project is designed according to the customer's needs, but the design gets this special signature unique to him.
2. Let's talk about the Katzefet Ice Cream Shop project: what was the idea behind it and what were the technical requirements for this project?
The idea behind Katzefet ice cream shop is to create (besides the best ice cream) a place that can be tagged in social media. So, we created walls that can be photographed and uploaded to social media. The concept of the ice cream parlor is "a fun fair of flavors" and it is reflected in all the colors and neon works that are special to each branch.
3. The collection chosen to cover the floor and walls of the shop is Medley by Ergon. What drove you to this collection in particular? What characteristics of Emilgroup products did you appreciate the most in this project?
The tiles reminded us of pink waffle crumbs - it was love at first sight. They suited us both in color and in the concept of the ice cream parlor.
The Medley by Ergon collection, in the 60x120 size, Green Rock color, therefore proved to be the ideal choice to create a space with a very high aesthetic impact and allowed us extreme design freedom, combining perfectly with the surrounding environment and enhancing its strong identity.
4. Given the current situation, how do you think the approach to architectural design is changing in commercial spaces?
The corona virus has accelerated social processes that already existed and exacerbated them. In commerce, they realized the potential in photogenic, different and special places. The need to upload a photo to a story, Tik-Tok or Instagram, is just as important as any other consideration when starting a business. Every designer must make this adaptation.
Photo Credits: Tal Molcho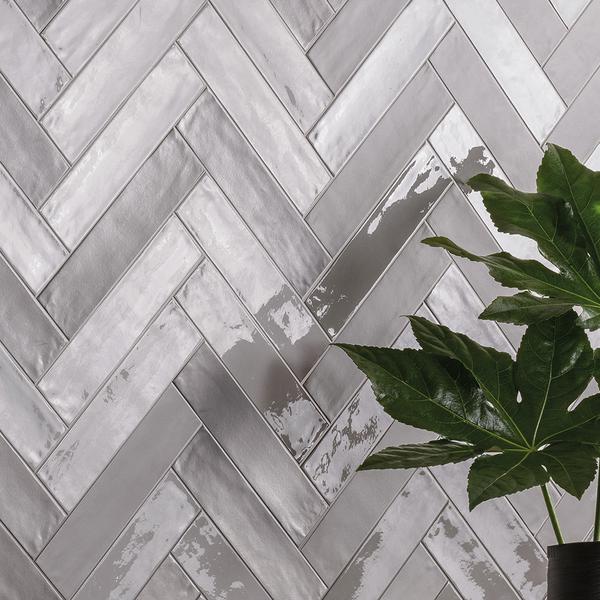 Totalook: interview with the designer