Interview with architect: Studio Bolivar
The Club Herradura project is the winner of the 2020 edition of the Ceramics of Italy Tile Competition in the residential category. We ask the Mexican design studio Bolivar Arquitectos to tell us about the project created with the Q-Stone collection by Provenza  
Brief introduction: could you describe the activities and peculiarities of your Studio?
We are a multidisciplinary architectural and design firm involved in different kind of projects from residential, commercial, institutional, hospitality.
Let's talk about the Residence Club de Golf la Herradura, winner in residential category in Ceramics of Italy Tile Competition 2020. An important recognition that awards the innovation of the project. Which were the design and technical needs for this building
This house is located right in front of a golf course, so we developed a linear scheme so most of the areas of the house took advantage of the views not just no the green but to the surrounded mountains. We designed this house in 3 leves with very clean lines ,to reach a great sense of transparency between the indoors and the outdoors a 50 feet long steel structure was putted in the façade facing the golf course, this allowed us to get great open views.
You've choosen our Q-Stone collection by Provenza for different areas of the project: external facades, outdoor spaces and indoor wall coverings. Which were the features of Emilgroup ceramic products that you've appreciated and that helped you to achieve the desired result?  
In the past years we have worked with minimal  materials for the exterior 85% should be the same material and then we contrast with another material in this case we used as our main material Q stone grey nature in opus format which give us a tremendous result in terms of image, it is so natural that you can not even see the joints between each piece. In my opinion gray is the most neutral of the colors since you can move to warms as weel to the cold color palette.

Q-Stone by Provenza coverings have an extraordinary quality, style and design, which confer a supreme personality and elegance to the space as a whole: the reflections of light that dance on each individual tile give the project an incomparable spaciousness.
Given the current situation, how will the architectural approach in the hospitality sector change?
Low maintenance is a key element when a material for the hospitality industry is chosen. So, material with these characteristics will be the winners.
01 May 2020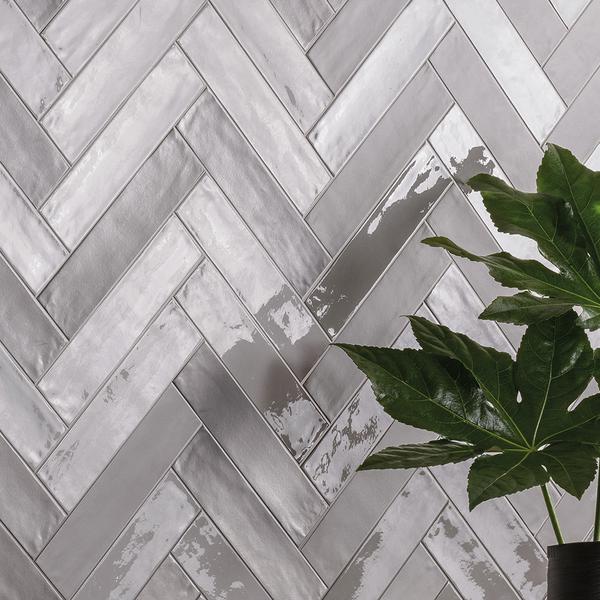 Totalook: interview with the designer