Interview with este'r partners
The este'r partners studio oversaw the design of an elegant flat in the centre of Budapest, Hungary. In recognition of its sophistication, the project won the coveted Emilgroup Projects Award 2022 in the Prestige category.
On 26 September 2022 at the Emilgroup Project Awards 2022 at the Emilgroup headquarters in Fiorano Modenese, we interviewed leading designer Eszter Radnóczy, who founded the este'r partners studio in 2005 with the aim of introducing uniqueness to Hungarian and international interior design.
1. How does it feel to have been awarded from among hundreds of architecture and interior design projects?
I am delighted to have won this award because as an architect it is very important to have your work and projects recognised. I think the Emilgroup Project Awards 2022 is a great initiative and for us it shows how satisfying it is to work with Emilgroup.
2. What made you choose our collections for your project?
From the moment we started working with Emilgroup, we immediately recognised your great expertise and your products' immeasurable quality. We find it very easy to work with you because, in addition to designer products, you provide constant technical support that is completely reliable. As a studio we try to choose who we work with not only based on professionalism: the personal relationship is also very important to us. 
3. What did you like best about our collections?
For this flat in Budapest, we decided to use the Tele di Marmo Reloaded by Emilceramica and Level Marmi collections. The quality and elegance of these collections allowed us to create a stylish flat. We opted for these collections because of the high quality of the surfaces and the very original printing that resembles real marble. The lustre of these surfaces allowed us to play with light to enhance the two shades we chose, Quarzo Kandinsky and Onice Klimt.
4. How do you see the use of ceramics in future interior design?
Porcelain stoneware tiles are an indispensable tool for our projects and we plan to continue using them. We really appreciate classic collections, but we are always open to new ideas and we also have great admiration for futuristic collections. The Emilgroup collections perfectly reflect what we are looking for, above all because they offer a realistic rendering of the stone's patterns. Another aspect that we really appreciate about Emilgroup is the wide range of products that the company offers its customers, so we can always invent something new.
25 November 2022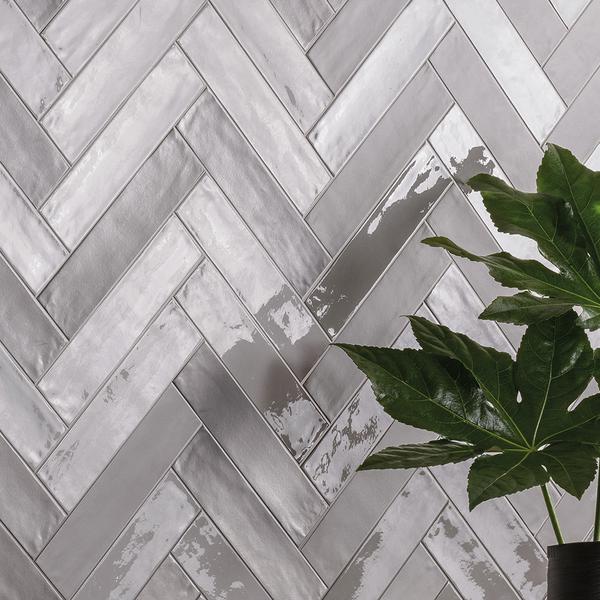 Totalook: interview with the designer