Outdoor coverings: stoneware floors for outdoors
Why choose a stoneware floor for outdoors?
With the arrival of the summer and in the wake of the enforced period at home, people have an increasing urge to design their home's outdoor space.
And, perhaps more so than in other environments, flooring is fundamentally important. Outdoor coverings must have very precise characteristics in order to offer high performance.
Consequently, stoneware floor coverings for outdoors are the best choice. Firstly, porcelain stoneware tiles, thanks to the effects that they can accurately reproduce and to their various combination options, can often adapt to the context, enhancing it, whether it be a garden, veranda, balcony or terrace.
Additionally, they offer technical components that make them simple to lay and are easy to maintain and durable.
But why opt for stoneware?
Aesthetics are certainly a major factor: the latest-generation tiles have reached a very high level in terms of textures and finishes. Ongoing research makes it possible to constantly offer new collections in line with design trends.
Elegant stoneware increasingly frames outdoor areas: from verandas to terraces and pool edges.
Purely aesthetic factors are combined with the product's functional characteristics, which play a fundamental role, especially outdoors. Thanks to its technical properties, stoneware guarantees durability, resistance to thermal shock and bad weather, and a higher friction coefficient to prevent unpleasant slips. Stoneware outdoor floor coverings are suitable for any type of space, whether public or private.
Another reason to choose stoneware? It is easy to apply on any type of pre-existing surface: on grass, gravel and sand. It can be glued on screed or raised on supports. 20 mm-thick porcelain outdoor stoneware is therefore extremely versatile and adapts to the technical needs of the surrounding environment.
Is outdoor stoneware durable?
20 mm-thick outdoor stoneware is highly resistant, both to weathering and to heavy loads and passing cars, motorcycles and bicycles. It is also waterproof and non-slip. Another aspect to keep in mind when choosing tiles for outdoor flooring is weather conditions: stoneware is ideal for areas with frequent rainfall because it is very resistant to corrosion and humidity. Last but not least, when it comes to durability another advantage of outdoor stoneware is its high resistance to abrasions and scratches.
Correct maintenance of outdoor porcelain stoneware
As mentioned, outdoor stoneware floor tiles are resistant to many kinds of wear and in fact this material does not require particularly sophisticated care, unlike marble and wooden floors. However, it is essential that it is properly maintained and cleaned. If it is not properly treated, wear and dust can ruin the surface. So let's talk about maintenance.
How can we take care of our stoneware tiles for outdoors? It's very simple: first of all, you need to wet the surface with water at room temperature and rub it with a cotton cloth; next, it is helpful to add half a glass of ordinary disinfectant to the water and to rub it again. To finish, simply let the floor dry in natural air.
Design proposals: elegance meets practicality
We end our discussion of how best to cover outdoor environments with some design inspirations, always striving to combine practicality and effectiveness. The outdoor area must always match the interior and surrounding environment. If the house has an industrial style, then the outdoor floor coverings must also reflect certain style rules: yes to concrete-effect stoneware and darker colours. If, alternatively, the house has more classic, traditional and elegant decor, let's focus on terracotta-effect stoneware outdoor tiles, warm colours and materials inspired by tradition. To play it safe with a style that pairs well with various indoor environments, we can opt for stone-effect stoneware solutions such as Lombarda by Ergon . The collection expands the potential of contemporary architecture with a style inspired by Ceppo di Gré, the characteristic stone used for Milan's 20th-century buildings. The bold, charismatic aesthetic of its surface is a confirmation of Ergon's technical excellence, bringing a style rich in meaning and prestige to outdoor design. Lombarda by Ergon is available in three colours, in semi-polished and natural finishes, and inspires new architectural approaches that combine elegance and practicality. It's time to experience the outdoor space: follow our advice to design it in the best way possible.
01 June 2020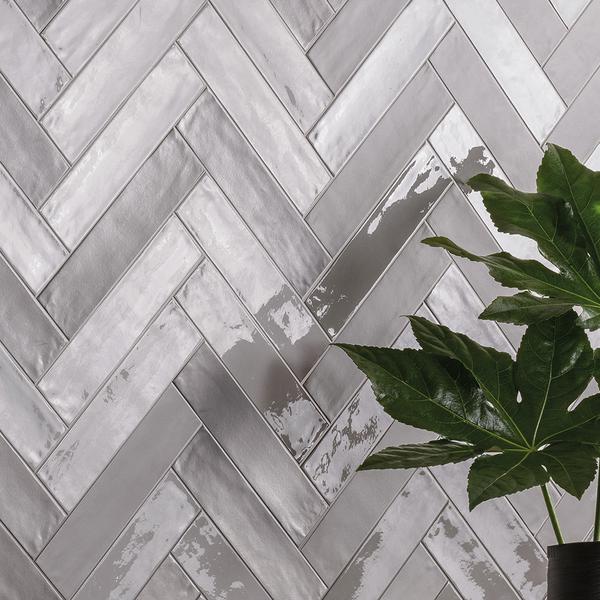 Totalook: interview with the designer