Earth tone tile: soothing shades and versatile look
It's been nearly a year since our understanding of our homes changed radically. For some they became an office, for others a refuge, and for others a tiny world all of their own. In short, a place so versatile it meets any and all of our needs.
Seeing as we now spend so much time within our own four walls, it is essential for our homes to provide us with the possibility to detach and unwind.
But how? Our first tip is to use relaxing shades of color. Earth tone tiles play a key role here,as they are incredibly well-suited to a wide range of uses and environments. Earth is one of the elements which is able to convey a sense of calm and connect us to nature. Earth tone porcelain tiles are, for this reason, the best choice when designing neutral rooms and spaces, which are traditional yet at the same time contemporary: their versatility creates unrepeatable harmonies which envelop us in a genuinely homely environment.
 
Natural tones that suit most styles
It is certainly worth determining whether earth tone tiles are a suitable and easy match, depending on the style of home. Thankfully, their versatility makes them ideally suited to a wide range of furnishing and interior design choices. For example, if we look at a space influenced by industrial design, the bathroom may be entirely designed with earth tone porcelain tiles. But let's look a little closer.
The Kotto by Emilceramica collection combines the tradition of the material's origins with current interior design trends to create a wonderfully welcoming environment. Kotto by Emilceramica highlights the variation that originates from the transformed clay, in a wide range of sizes, surfaces, decors and colors. It is also able to convey the skillful hand-crafting of the tile, the molding and firing process, conserving the material's most intimate structure. The earth tone bathroom tiles in this collection offer both warm nuances from the natural clay and pigmented and bleached colors, lending a sense of timeless elegance. In the large sizes, Kotto by Emilceramica XL combines traditional style with modern character: the variation and the signs of the hand-crafting and the firing of the clay are dispersed across the surface to form gentle, fluid patterning, creating pleasing harmonies. In the XS size, on the other hand, the earth tone porcelain tiles retain the original structure of the material, bringing out its natural variations and the marks from the manual production and firing of the clay.
This is where this traditional material with a contemporary flavor displays its great versatility: earth tone bathroom tiles are an excellent solution both for homes with a contemporary look, such as industrial or minimalist, as well as for those with a more traditional or classic design.
 
Earthy colors and texture
Earth tile flooring undoubtedly offers a very different color and texture to other porcelain stoneware offerings, one which fully meets the desire for a natural look which is always on-trend. The lighter colored earth tone tiles are inarguably timeless classics, which make it easy to design spaces with completely relaxed and reassuring color schemes. Another aspect of note regarding this effect is the texture of the tiles: porcelain stoneware is able to perfectly reproduce the granular nature of earth in a way which is perceptible to the touch. It is amazing how even simply brushing an earth tone backsplash with the palm of the hand, or walking barefoot over a bathroom floor, can connect our bodies with our most intimate side: the essence of the nature which inhabits our world.
Terracotta: spicy reds and warmer hues
If you want warmer and more energetic tones, then darker earth tone porcelain tiles come to the fore. The texture remains the same, but the effect generated throughout the space changes. It is a sensation of warmth and even strength: a room with earth tile flooring conveys a welcoming and safe feeling.
The darker red tone lends great energy to the space: this makes it a great idea when designing a room such as an office, to help power, strength and activity express themselves. It is, indeed, proven that these warm colors can have a positive influence on our performance, and an environment with this kind of energy can give us a boost and help us best express ourselves in our work. Those working from home, or who simply have a study or office in their house, can think about using warmer shades of earth tone tiles when designing this space, as they will certainly benefit from advantages in terms of their mood and positive energy. It is also important to assess the other colors which will be used in the space, however: darker earth tones must be accompanied by lighter colors to brighten up the room and keep it harmonious.
 
Combine earth tones with brighter colors
But how can this harmony be achieved? Bear in mind that, in order to create a well-balanced space, it is necessary to create the right color combinations. So, let's continue designing our office or study. When starting off with a warm and energetic flooring, a tip is to choose a pearl gray, taupe or cream color for the walls surrounding the warmer shades of earth tone tiles.
And that's not all: the versatility of porcelain stoneware allows you to create unique designs, such as choosing the Calce or Gesso colors from the Kotto range to create an elegant desk which perfectly reflects the light and offers a sensual touch of brightness to the space. And so the office also becomes a place ready to welcome others. Imagine the feelings that darkerearth tone porcelain tiles, used for the floor, and lighter tiles chosen for the desk will evoke in your guests when they enter the space for the first time. As well as contact with nature, thanks to the earthy influence, they will also feel a pleasant and harmonious sensation from the perfect combination of warm tones with brighter colors, with a hint of white associated with spring clouds. And so a design takes shape whose main characteristic is its combinations.
 
Earth tone exteriors
After taking a look at an idea for an indoor space, let's throw open the doors and move outside. Where and how might we find our earth tone tiles? For example, on the balcony of an apartment in the city, we can design a beautiful outdoor space without giving up on the technical performance required to resist wear and the elements. The collection which best meets these requirements is Acustico 12 by Viva. This large-size collection is inspired by the idea of earth movement, and is ideal for contemporary design requirements. Acustico 12 allows the creation of outdoor paving which is both harmonious and has excellent technical specifications. Its qualities allow it to fit perfectly into the surrounding environment, allowing outdoor paths and walkways to be created with ease. The extra thickness of these earth tone porcelain tiles provides the strength required to create high-performance outdoor paths and paving.
When thinking about garden and landscape design more generally, this collection combines perfectly with grass, sand and gravel. The choice of colors is also extensive: for an apartment balcony in the city, we might choose Bianco or Sabbia, light tones with a very contemporary style; while for the garden of a country house, Cotto or Grigio earth tone tilesmight come into play.
Isn't it incredible how the versatility of earthy materials reveals itself in all environments? Now, all that remains is for you to let your design imagination roam!
12 February 2021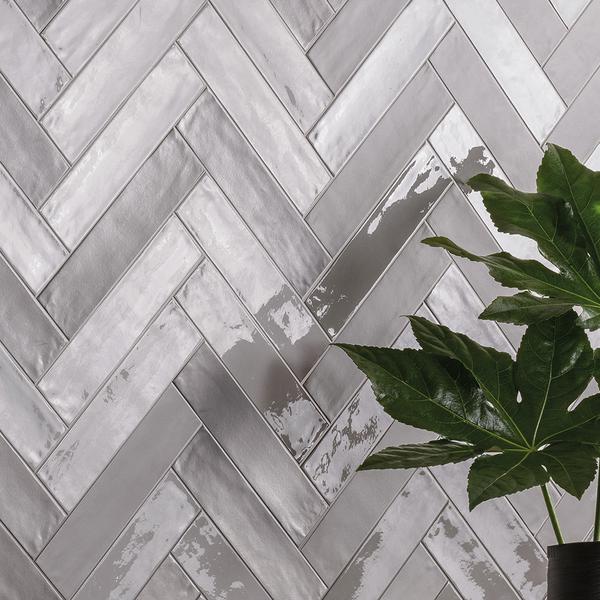 Totalook: interview with the designer