Emilgroup combines sustainability and Made in Italy quality
We recently touched on what porcelain stoneware is and how it is produced, from the first stages of collecting and pulverising raw material to the finished product. This complex process requires great attention not only to the quality of the result, in line with aesthetic and functional expectations – very accurate reproduction of the chosen materials, resistance and durability over time – but also to the production chain itself. Each step must take into account specific protection requirements: towards the workers, so that they can carry out the task in total safety and serenity; and towards the environment, so that the processing does not impact the health of the area in any way. Emilgroup's investment in sustainability is a core element of its company policy, implemented with a committed, responsible approach.
What does sustainability mean?
Beyond the formal definitions we could give, we believe that the notion of sustainability cannot be fully illustrated by a simple explanation, but rather by the values that underlie the concept: by sustainability, Emilgroup means respect, care and protection. Three elements – to which other examples of virtuosity could be added – that are inextricably linked, demonstrating a history of dedication. Since its foundation, Emilgroup has been guided by principles of corporate responsibility: over the years, it has been committed to translating these values into the improvement of production processes and their environmental impact, with a strong focus on product healthiness, protecting employees' safety and, last but not least, supporting people and the local area. This protection network comprises an integrated management system, i.e. a protocol for quality, environment, energy, health and safety at work, which has earned the Group the Gold Excellence Awardfor management excellence from the Certiquality certification institute. It is impossible to achieve these results without conscious and unanimous commitment: they are the preliminary elements of a sustainable business.
Emilgroup and environmental sustainability
When discussing the environment, we have to be concrete. Over the years, Emilgroup has pioneered several environmental sustainabilitysolutions that today are strictly necessary for a prudent and responsible business cycle. In 1982, for example, it was one of the first companies in the sector to introduce a closed waste water cycle: from the production plants, after being purified with chemical and physical treatments, the waste water is fully recycled without industrial spillage. Moreover, since 1989 Emilgroup has completely recycled its production waste: it reuses all unfired reject tiles and ceramic sludge in its body mixes, limiting waste generation, and at the same time it recovers production waste from other ceramic companies. Disposal is also an important environmental risk factor that is addressed by careful sorting and subsequent recovery by authorised operators. Emission standards are also met with precise control of emission figures, which are constantly kept below the legal limits. This is possible thanks to a management plan that includes timely structural and technological check-ups: as well as ensuring constant improvement in production, they develop a synergistic relationship with the environment, rather than a potentially damaging one. To this end, Emilgroup follows the principles of sustainable construction in compliance with the important LEED (Leadership in Energy and Environmental Design) certification, which assesses and certifies the environmental, social and economic sustainability of company buildings from the design stage to day-to-day management. Each work site therefore respects the minimum environmental criteria that define the sustainability characteristics of construction materials used in public works, as well as setting controlled values for consumption and emissions. In short, recycling, reuse and discrete land occupation are calibrated in harmony with the environment: on paper, this translates into the adoption of an environmental certification implemented according to the ISO 14001 standard.
Emilgroup and social sustainability
Establishing a network of protection and care also means listening to everyone's needs: customers, who receive a reliable product; and employees for work activities with an extensive company welfare programme and a project to raise awareness of health and well-being issues. Such a construction model can also extend much further, benefiting not only the environment and workers, but also culture and education. Emilgroup and sustainability are a perfect combination for the promotion and protection of cultural heritage through concrete projects that do not fall outside the company's expertise on material properties. A prime example is the work carried out on the Ducal Palace in Sassuolo, with the recovery and restoration of the original terracotta floors and the restoration of the 17th-century frescoes by painter Jean Boulanger. However, there is also room for theoretical activities for the dissemination of culture, always with the aim of promoting the local area: the initiatives include the rediscovery of the ancient origins of Sassuolo ceramics, supported and documented with publications. However, to foster culture Emilgroup knows that it is necessary to start by encouraging continuous education: consequently, since 2008, it has been awarding ten annual scholarships to the children of employees who have proved to be the most deserving in their school careers.
A focus on quality and safety
The combination of porcelain stoneware and sustainability is therefore a reality: Emilgroup offers a range that is strictly made in Italy and recognisable throughout the world, featuring products with an innovative design and reliable ISO 9001-certified quality standards. Being sustainable by creating high-quality products, on the other hand, starts from the 'foundations': from quarry management– with an environmental restoration plan – to raw materials of natural origin (such as clays, feldspars, sands and inorganic pigments), guaranteed by the Health Product Declaration, a declaration on the chemical composition to verify the degree and type of hazard posed by the individual components. Consumers find this care fully guaranteed in the product they buy and it is evident in the overall workmanship, even beyond the high degree of aesthetic credibility. Thus, for example, a wooden plank floor can be accurately recreated with the Provoak by Provenza collection, combining environmental protection and safety of use in a result that evokes oak wood and its compact vein patterns: indeed, the Quercia recuperata (salvaged oak) shade in the series, promotes the reuse of materials, discouraging senseless consumption with an approach inspired by the salvaging of natural planks.
Quality and sustainability also underpin Millelegni Remake, an ideal extension of the Millelegni collection: a journey around the world in search of the most valuable and characteristic types of wood, without any need for cutting and ecological disruption. In short, it is all a question of technique and detail: so you can experience the charm of Canadian elm (Olmo Sbiancato, Naturale, Dorato or Tinto) and Italian oak from the Apennine chain (Rovere Ossidato or Bruno Ossidato) on your floors. Not to mention that the surfaces are highly adaptable and there is a versatile range of decors and shades: the inlays and typical wood patterns are always guaranteed in a range of solutions that vary from collection to collection. The hygiene and durability guarantees are also constant: with proper maintenance, you can rely on maximum hygiene and no risk of damage or wear.
12 July 2021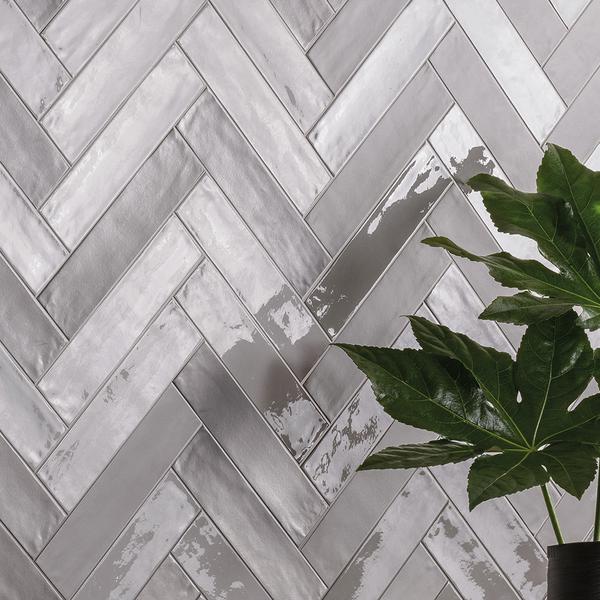 Totalook: interview with the designer