How to cover a wall using porcelain stoneware tiles
We have recently discussed how easy it is to keep porcelain stoneware clean and sanitised, in contrast with all other natural materials, which are more vulnerable to wear and tear in everyday use and regularly need extraordinary maintenance procedures (and sometimes also very high levels of routine care). Obviously, concerns over cleaning are just as important as those regarding appearance: how can you ensure that your chosen covering materials will last for a long time in good condition? The surfaces that need the most care, because they are naturally the most heavily used, are horizontal ones, including floors, especially in rooms such as the kitchen and bathroom, or surfaces used for work or for eating and drinking, which need to be exceptionally tough as they are in daily use. However, stoneware is also excellent for other purposes: outstandingly versatile, ceramic slabs can also make all the difference when covering both indoor and outdoor walls.
Useful advice for covering indoor walls
The walls of our homes are constantly in our sight: over time, we may see them gradually lose their shine and brightness. Dust, the effects of UV radiation, the heat risingfrom stoves and radiators and, last but not least, smog from outdoors, are just some of the factors that can soil our walls quite drastically, especially if they are not clad and thus not washable. In this case, regular redecoration or retouching work is necessary, causing major upheavals and also, usually, a great deal of stress. The choice of porcelain stoneware for covering indoor walls may take the worry out of caring for the interiors of our homes by reducing extraordinary maintenance work to mere care procedures, proving that all the claims about their easy cleaning are definitely grounded in fact. In the bathroom and kitchen, high moisture levels and cooking fumes are no longer a problem with stoneware wall coverings: waterproof and stain-resistant, they do not absorb water even after many years in use. Moreover, these technical benefits are combined with a wide range of up-to-date aesthetic options which, collection after collection, enable highly customised graphic effects: like colour inserts, decorative wall coverings have been very popular design solutions for years now, because theygive character and an imaginative touch to what would otherwise be bare, impersonal walls in just a few easy moves. 
Covering walls with marble effect stoneware 
Of all the construction and installation benefits we have seen so far, the aesthetic qualities of stoneware definitely predominate: this is because every Emilgroup collection is carefully conceived to reflect both contemporary and fashionable trends and timeless classic design solutions, and to enable its successful application in every project,from the most discreet to the most extrovert, meeting the most widely varying interior design tastes. Another important factor is stoneware's highly realistic appearance, because every tile accurately reproduces its inspiration material. Of course, the range also includes vibrant reinterpretations, which do not mean betraying the spirit of the inspiration material: marble, for example, may be reincarnated as a ceramic imitation stone with inlays and decors, underlining its luxury status and its associations with statues and sculptures.
This is the idea conveyed by the Tarsia and Acanto varieties, taken from Tele di Marmo Selection and Tele di Marmo Revolution by Emilceramica in these two unusual marble effect indoor wall coverings, figurative inventiveness is very much to the fore. Tarsia is inspired by the ancient technique of inlay, and creates floral motifs that give surfaces depth and dynamism. Voluptuous patterns of stems,budsandflowers are impressed on slabs through colour combinations designed in every tiniest detail to evoke the natural colours of marble, while exquisite streaking enhances the monumental composition's perspective strength. Therefore Tarsia is used to best effect as a wall covering, especially applied floor-to-ceiling: this is facilitated by the exceptionally large size of the ceramic slabs available, including 120x278 cm, although smaller decorative tiles of 60x120 are also featured. The Acanto decor, on the other hand, is created by reworking unusual colours and motifs with the aid of precise, meticulously judged geometric forms, redrawn with the aid of pixelations with infinite perspective potentials. Widely featured in classical architecture and in later periods, the acanthus leaf – a classical theme with many symbolic meanings – has perfect, immaculate lines: the Tele di Marmo Revolution collection conserves all its delicately balanced colouring and its rich details, in four different shades (Thassos, Calacatta Black, Blu Ande and Verde Saint Denis). Here again, the 120x278 size is of great assistance in complex, high-status interior design schemes, although the smaller 60x120 size is also available.
Covering walls with resin effect stoneware
If an imaginative reworking of marble is not to your taste, you may prefer the subtlety and discretion of resins. Mainly used for covering floors, pavings and paths, resin may also be replicated in wall coverings though the use of stoneware tiles, with the addition of inventions and adoption of more original approaches, for a more vibrant effect. We find an example in Totalook by Emilceramica, in which the association of different but totally matching materials generates a series of three resins with different application potentials (in five colours: Antracite, Grigio, Bianco, Sabbia and Blu Avio), a brick, and a special set of decors.
The resin effect assortment includes different types of materials: ResinSoft is soft and comfortable, with a uniform surface ideal for metropolitan interiors in severe, minimalist style, while in the ResinTecnica version, the surface is rendered slip-resistant, perfect for public and private outdoor locations. Naturally, there is also a Natural option, in which the resin effect stoneware enters into a closer dialogue with light, reflecting it with discretion: this version is particularly attractive when used as a wall covering. The same applies to the Incroci and Dolcelinea decors, both available in the Soft variety, which reproduce simple honeycomb and straight-line geometrical motifs. The interior design potential is completed by a 20x20 decor with three-dimensional cube pattern, with an effect of striking depth. With a different approach and size, TotalBrick comprises 6x24 cm majolica tiles, in two elegant finishes, matt and lux (glossy), in the same colour scheme as the resins, with which they can be combined for unusual, striking associations of material and light. Installation can also create surprising effects: to break up the monotony of a wall, combinations that alternate finishes and colours may be a daring choice; otherwise, adiscontinuous approach– with a herringbone or criss-cross pattern, for example - can help to create new forms of spatiality and improve the appearance of the entire interior.
Useful advice for covering outdoor walls
Porcelain stoneware is not only suitable for modern, highly convenient indoor wall coverings; outdoor surfaces also demand renewal with the same qualities. Outdoor porcelain stoneware is specifically designed to provide greater resistance in order to withstand adverse natural events, and to enable application even in particularly unfavourable conditions, with heavy mechanical stresses. It is easy to appreciate that porcelain stoneware, used as awall covering, provides top-class performances, thanks to its set of specific technical and appearance features rarely found in other materials. One very important potential is the use of porcelain stoneware for the construction of ventilated facades: this specific type of external cladding involves the installation on the exterior surface of the building of panels which do not touch its walls, creating a cavity through the use of specific mechanical mounting fixtures. This providesnatural air circulation, accentuated by openings at the top and bottom of the facade, which combine with the cladding itself to enhanceindoor comfort: noise and thermal insulation are increasedanddamp is reduced as the building's insulation and breathability, are greatly facilitated, while risks of cladding detachment and of water seeping into the interior are also eliminated. This particular sort of outdoor wall covering thus provides multiple benefits: the improvement in appearance – the completed project gains considerable architectural value – goes hand-in-hand with impressive energy saving and an effectiveboost to the building's general safety and life-expectancy.
15 November 2021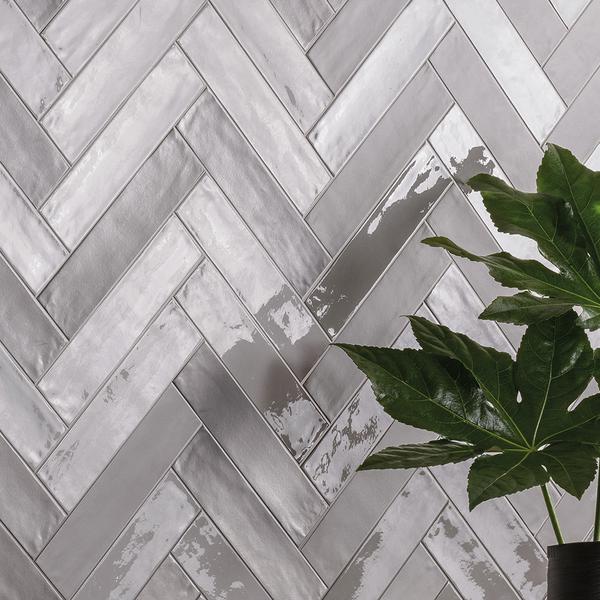 Totalook: interview with the designer