Interior design trends in 2020
Wellness and the search for comfort 
When we come back home is one of the times of day when we expect to find comfort. So during the last few years, the home furnishing style has increasingly tended to reflect the character and personality of the people who live there. Keeping up with the 2020 interior design trends is also important if we are to feel at ease in our home: if it is attractive to look at it will also be good to live in.

The new interior design trends for 2020 are a triumph of nature and vibrancy.

First of all, in line with the latest interior designs, the furnishing style focuses on the search for wellness and comfort. But what does furnishing your home on these lines mean? The 2020 trends tell us that, regardless of size, the home must be the place where we relax, a comfort zone where all outside noises (literal and figurative) disappear, together with the stress of the daily round. Therefore, while opting for open-space living areas, interior design projects tend to prefer separate kitchens. The former are intended to
maximise comfort and relaxation in the living area, and so they must be isolated from the smells and noises created by the person getting dinner.

Functionality is central to kitchen design, although spaces are tending to become smaller. The home delivery options and ready meals of the last few years have significantly reduced the time spent cooking.
Fitted wall compositions 
Another home furnishing style in line with the 2020 trends is extreme minimalism: it is important to lighten interiors by removing large pieces of furniture that invade and reduce the space available. Living in an airy, modern, state-of-the-art environment is perfectly in line with the current concept of interior design. But what does this mean in practical terms? There is no mistaking the trends: it is time to mix materials to create fully fitted walls that strive for the utmost simplicity in design, lines and shapes. So if the 2020 interior
design trends were an artist, they would be Mondrian.

For the realisation of these interior design projects, which we could call wall compositions, metal, glass and also wood and leather are used creatively and innovatively, often combined in the same design object.
Glass
2020 also places glass as a key feature in interior furnishing, making it an integral, active part of the room. In some interior design projects, glass is used to create panels to partition rooms, or even for entire walls, for interiors with a much lighter, airier "feel". Depending on furnishing styles, it is often the most popular material for the creation of sophisticated design items, which add a special touch to a room - such as a coloured mirror, a vase or a bowl.  The 2020 interior design trends are rediscovering a style that evokes the 1930s, when mirrors and glass were widely used, furnishing interiors and creating striking light and shade effects.
Textures
A furnishing style in line with the latest trends also sees a return of textures with an optical effect, typical of the 1960s and '70s. So home interiors will make lavish use of 3D surfaces with a tactile finish: wallpapers, figured Marble wall coverings, ribbed glass and surfaces with a three-dimensional corrugated effect. This is definitely one of the trends that make the 2020 furnishing style highly distinctive, differentiating it from previous years. Interior design becomes an art form in its own right, designing space. Which brings us back to our initial concept: a home that is good to look at is undoubtedly also good to live in.
Shapes
The concept of interior furnishing inevitably also involves shapes. They play a key role in generating the positive perception felt by everyone who lives in a room. The retro look is seen here, too: shapes, especially in furniture for sitting on (armchairs, dining-chairs, sofas and chaises longues) are rounded and, like the textures referred to above, also very geometrical. Colours are bright: red, electric blue, purple and yellow are once again the colours that bring character to objects and walls.

For floor coverings, one innovative design solution that plays with new combinations of colours and shapes is Medley: an abacus of ceramic material, for the reinterpretation of interior design spaces.
Black Kitchen 
With interior design input, the home becomes a place to be appreciated and lived to the full, and not just a utilitarian dwelling. We already mentioned that the change in eating habits has led to a reduction in the time spent in the kitchen, and so this room has
often been shrunk in size, while its functions have been increased. The Kitchen is no longer just a place for eating in, but is now a room for sharing, chatting, working and reading. The colour that dominates the kitchen furnishing style in 2020 is black: very chic, elegant and completely innovative for the type of room. This colour can be combined with a floor covering with striking visual impact: one excellent option is the Narciso collection by Viva, in the Topazio shade, for example. The collection is inspired by the surfaces of antique mirrors, oxidized by atmospheric agents and dulled by the passage of time. Every tactile detail is emphasized by the gloss semi-polished and matt semi-polished finishes, which produce original aesthetic and tactile effects.

Naturally, to avoid making the interior too dark or gloomy, this must be balanced with the right mix of light designing and furnishing.
Metal
When it comes to material effects, one trend is the widespread use of metal, or metal-look. This material will play a dominant, very active role in home design: it will underline the industrial furnishing style and ensure that a large number of objects can be recycled. Alongside metal, steel, gold and silver will feature in the realisation of innovative interior design projects.

Metal combined with wood can offer excellent solutions for the living zone, from the table to wall compositions, but is also an excellent pairing for kitchen or bedroom furniture.
Decorations
As we just mentioned, a sense of theatrical scene-setting is important in interior design. A large number of decorative features contribute to the furnishing style. The lounge walls become the location of choice for decorations: wallpaper is a new entry amongst interior design trends. Patterns are very artistic in style, in come cases including reproductions of paintings displayed in the world's most famous museums. Nature triumphs and becomes the dominant theme: tropical backdrops, and patterns including forests, jungles and exotic animals, bring the walls of the home alive.

To maintain the decorative theme, the two Alter and Ego collections by Provenza are able to combine to generate a innovative, elegant decorative strength: the colours of the Alter series resins match perfectly with the shades of the stones in the Ego collection.
Lighting 
To conclude, we will explain the right way to light your home. In view of the trends we have illustrated above, light becomes a furnishing concept in its own right: not merely function, but also a creative design feature. Interplays of light become a valuable characteristic of the whole interior's furnishing style. The lamps which adorn homes are elegant in shape, are very eye-catching and can transform an ordinary lounge into a chic room in sophisticated style. Lampshades become a form of art and the expression of a style, projecting not just light but an entire approach to space.

Lighting layout design is fundamental for true success. What's more, environmental concerns mean that energy-saving bulbs must be used. For technology lovers, in addition, there are home automation lamps that can produce various effects, all controlled from your smartphone.
01 November 2019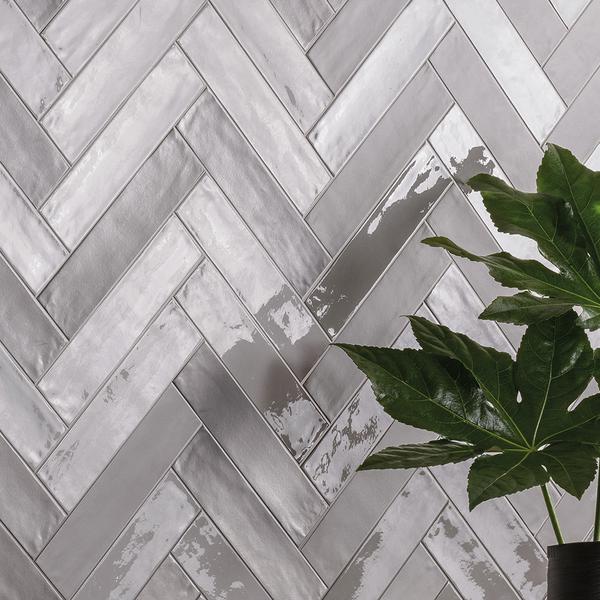 Totalook: interview with the designer