How to choose the perfect industrial style flooring
Industrial style floors for contemporary locations
A lived-in, relaxed, creative and very chic mood: the trend of furnishing the home with an urban look is back in vogue. It takes us right to the heart of '50s America, when economic transformation influenced urban life, freeing up industrial spaces that were reclaimed and reused to create apartments. Although many years have passed, you can still design a home that resembles one of those New York lofts. Follow this guide, which features several tips on choosing industrial-style wall tiles and matching vintage furniture to create a bold, sophisticated and elegant style.
Imagine an urban-style apartment as an open space with cold tones and raw architecture, which requires lights and large windows to create chiaroscuro effects, as well as industrial-style flooring to emphasize the roughness of the untreated material.
Choose metal look tiles for a dramatic effect
Our selection of industrial-style flooring ideas starts with the metal effect, one of the key elements of urban style. This irreverent, provocative style is very much in keeping with the design trends of 2020 required for both private and public or retail spaces.
One of Emilgroup's collections that features these characteristics is Metal Style by Ergon, which consists of industrial-style floor tiles and unites three different metals: Corten, Revival and Calamine.
Corten steel is one of the most widely used metals in architecture and design. It has the distinctive, naturally weathered look of rusted iron, which creates very striking effects. Revival has the appearance of timeworn sheet metal, for interiors with strongly vintage, sophisticated design schemes. Calamine is rolled iron fresh from the rolling mill, with all the flame marks typical of freshly processed iron. Metal Style is the perfect line for making industrial-look tiles a central feature of contemporary design and style.
Concrete gives you the authentic industrial look
Along with metal, concrete is another characteristic material in industrial architecture, as evidenced by the Re-Use by Provenza collection  in which concrete encapsulates minimalist design and understated colors.
For this line we imagined recovering entire reinforced concrete walls from irreverent, very modern, metropolitan industrial premises and reusing them in different residential contexts. These combinations create a unique, original synergy: elegance and strength unite to create places that, until today, only existed in our minds. The concrete's surface when salvaged is reproduced in the natural version to produce a perfect industrial-style floor. 
Wood never fails
One of the greatest risks that we run when we opt for an industrial style is to create an excessively cold, detached, raw and almost anonymous space. This is why it is best to combine metal or concrete-effect industrial-look flooring with wooden elements, which are perfect for adding warmth to a space and toning down the roughness and coarseness of these materials, such as a piece of vintage furniture, racks, shelves, coffee tables and sideboards for the kitchen. All of this, with the addition of a beautiful modern industrial floor lamp, makes stripped-down, minimalist industrial spaces pleasant and comfortable. In addition to furniture, you can use wood to design surfaces that pair with the colours of metal and concrete. The Statale 9 by Viva collection can turn rooms into creative, innovative spaces, combining the quality of Emilgroup porcelain stoneware with a contemporary look. Legni Aria, Legni Fumo, Legni Paglia and Legni are the finishes available for this line, combined with the colors of industrial-style flooring.
The tile sizes can also be customized to requirements, ranging from the traditional square up to large slabs, also for outdoor pavings. The natural surface is soft to the touch, but still has all the strength and anti-slip properties that make this collection suitable for any room. Statale 9 by Viva embodies the spirit of contemporary design, with a porcelain stoneware derived from the Italian tradition but with its eyes firmly fixed on the future.
Complement it all with industrial and vintage pieces
After choosing coverings, you can let loose with the furnishings to lend the space a personal, industrial-style touch. Arrange rooms so that the objects which best represent you are visible: from a record player to pans hanging in the kitchen. Your passions will help you create an environment that is not just trendy, but boasts a distinctive character and identity.
Industrial style embraces the philosophy of recycling, which is why many of the elements used as furnishings are original vintage pieces that deserve to stand out in a minimalist space where, to avoid a feeling of claustrophobia, you should avoid adding too many objects. Opt for a minimalist metal bookcase, an industrial floor lamp, a wooden dresser, a leather sofa and an iron staircase. Remember that industrial-style apartments are inspired by old factories that contained large machinery and therefore have ample space.
Choose your preferred coverings and furnishing accessories: the possibilities are endless.
01 July 2020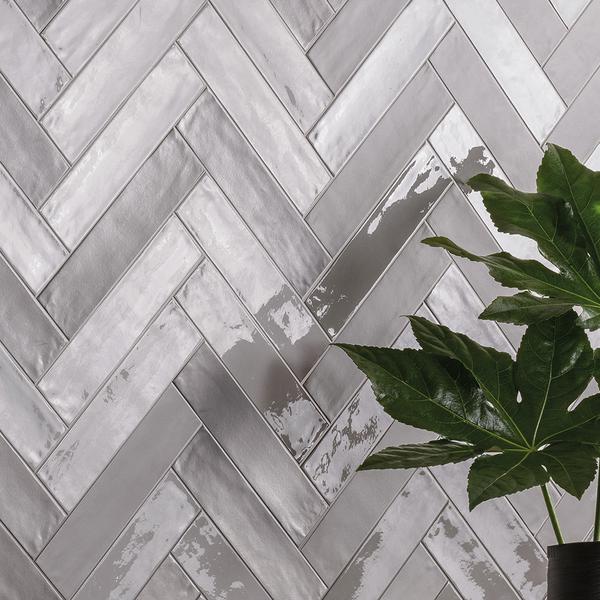 Totalook: interview with the designer