All you need to know about marble-effect large sizes
Have you ever considered using large tiles for your interior design projects? Large marble-look porcelain stoneware tiles are perfect for decorating various types of surfaces like floors, countertops and walls. If you have ever found yourself looking on in dumbfounded awe at a classic work of art or monument then you can imagine the kind of spontaneous sensations that are generated by a house decorated with sumptuous and elegant marble-effect slabs.
Why are marble slabs so popular?
In recent years large slabs have become very fashionable: with their high-impact aesthetic effect and ability to make spaces appear larger, many people have understandably recognised their potential. If you choose large tiles in a lighter colour, for example, the room will appear brighter and harmonious and it will be possible to connect different spaces to create a sense of continuity throughout the house. In fact, you shouldn't think of large stoneware slabs as demanding and unwieldy items: they are light, easy to lay and resistant.
Marble also has a distinctive pattern that has set it apart for centuries: its reproduction on large marble-effect ceramic slabs enables you to improve on the original, choosing from an extensive range of decorations and motifs which increase your customisation possibilities. Different shades, patterns and textures can be adapted to different purposes and the most diverse interior design tastes. Emilgroup has made these decoration details part of various collections of large slabs in order to enhance their aesthetic sophistication without compromising on construction quality and their faithfulness to the natural material.
The marble-look solutions include Tele di Marmo Selection by Emilceramica, a collection dominated by strong but extremely elegant contrasts, underlined where necessary by the Tarsia decor which, inspired by the ancient inlay technique, results in evocative floral motifs. The biggest of the large sizes is 120x278 cm with thickness of 6.5 mm. The timeless sophistication of Tele di Marmo by Emilceramica pays tribute to the classic architectural power of polished and authoritative marble: the four colour combinations (Breccia Braque, Calacatta Renoir, Frappuccino Pollock and Statuario Michelangelo) can be used alongside the Battuto di Listelli, Doghe (with the same colour scheme as the basic series) and Seminato di tessere options.
Then there is the eye-catching audacity of the Tele di Marmo Revolution by Emilceramica series, which offers a new interpretation of marble, a stone synonymous with beauty and eternity. This comes in the colours Thassos, Calacatta Black, Verde Saint Denis and Blu Ande with vaguely floral decorative combinations that are more discreet than those of the Tele di Marmo Selection.
Themarble of the Tele Di Marmo Reloaded by Emilceramica collection is even richer and more elegant,its personal reinterpretation inspired by the worlds of art and architecture including the variants Quarzo Kandinsky, Calacatta Gold Canova, Fossil Brown Malevic, Onice Klimt and Marfil Ordoñez. As with the other collections, the largest oversize option measures 120x278 cm.
Bianco D'Italia by Provenza skilfully replicates the most famous marble in the world, that of Carrara: long synonymous with classical art, it is now the absolute protagonist of the most modern forms of architecture. The largest 59x118.2 cm size comes in three shades: Arabescato, Calacatta and Statuario.
Different stone, different effect: if a single marble solution doesn't rock your boat, Unique Travertine by Provenza proposes the perfect blend of classic material and contemporary design, reinterpreting travertine in four different colours: Chocolate, Cream, Silver and White; with four decorations: Ancient, Minimal, Ruled, Vein Cut.
The benefits of no joints
Though it may seem just a footnote, it is actually a detail of fundamental importance: large stoneware slabsminimise joints. Think of a public space which has to be constantly cleaned but where appearances are also important and the aesthetics have to be high-impact: fashion showrooms, professional offices, bars and restaurants, and so on. Guaranteeing high levels of hygiene and easy to clean, porcelain stoneware marble-effect slabs can be used to create harmonious and uniform spaces with practically joint-free floors. Naturally, large slabs also share the technical qualities possessed by all other tile sizes: they are anti-slip (some solutions are specifically processed with this in mind) and their resistance to heavy loads and weathering is always guaranteed, even when used outdoors. In fact, they are suitable for use both indoors (kitchens, bathrooms, bedrooms, living rooms) and externally (terraces, outdoor dining areas, verandas, gardens, swimming pools).
Not just floors and walls (but also wall units, kitchen worktops, external facades, etc..)
And that's not all. Marble needn't be limited just to walls or floors: large stoneware slabs can become genuine accessories, enriching existing furniture especially if used in an original way in your house. Here, too, stoneware represents the perfect blend of aesthetics and technical properties, style and taste, functionality and design. Covering kitchen work surfaces and units with large tiles is simple and practical: their resistance to shock, sources of heat, scratches and cuts make this product ideal both for countertops and backsplashes, but also for hobs, food preparation surfaces and islands. Choosing the marble effect for the kitchen is a courageous but determined choice that is worth making: you will be able to prepare or serve dinner in an enveloping setting that exudes contemporary elegance. Stoneware tiles can also decorate surfaces in the bathroom like wall units and the washbasin; but large sizes are also suitable for creating a spacious and relaxing shower area with all the charm of matching surfaces and evident aesthetic continuity. In the living room, finally, large tiles can be used to create particular solutions: for example, a home bar. In this case too marble can steal the show, becoming a focal point fully deserving of the attention. And if you have external areas to enhance, don't miss the chance to use large tiles to decorate terraces, verandas or the sunbathing area alongside a swimming pool.
Playing with geometries (laying tips)
If all this isn't enough for your design projects, remember that with marble-effect tiles you can also create original patterns with eye-catching decorations and geometries. Playing around with installation patterns and decorations is not the only way of making a room as pleasant and elegant as you desire. Taking advantage of the Emilgroup collection to create agreeable and functional colour combinations is the perfect way of improving not only the beauty of marble but the entire living space. You can give free rein to your imagination, taking a few little tips into consideration: a beige marble like Travertine stone is perfect for creating a romantic atmosphere and goes well both with more modern environments and more classical interior design choices. With this in mind it might be worth checking out the Unique Travertine by Provenza collection. A white or light-coloured marble goes perfectly with natural and dark wood and its versatility allows it to be paired with any furnishing solution; a dark marble with iridescent vein patterns goes well with steel and light-coloured wood, and exudes luxury; a marble with reddish vein patterns or in a rust colour is a perfect match for black marble or wood.
28 June 2021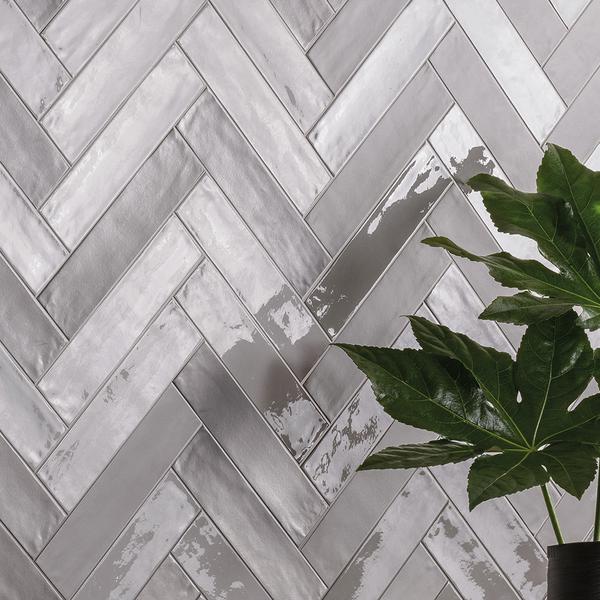 Totalook: interview with the designer