Find out how to lay floor tiles to improve your home's interiors
What could better than the right choice of floor to give shape to spaces, or enrich the colour and pattern spectrum of your home, apart from all the details that give personality to our daily refuge? While wall decorations and furnishings change considerably from room to room, especially because adjustments and replacements are convenient - and depending on how tired we become of always seeing our furniture in the same positions - the choice of floor covering is a different matter, more important and with more serious implications. Above all, a floor inevitably remains in place for a long time:step after step, the whole of our home lives pass over it, and innovations are added from time to time to respond to different domestic needs - it often becomes the base for children's games and imaginative play, for example. So what happens when the time comes to lay a new floor?
Useful advice for installing a floor in a small room
Perhaps surprisingly, this may be a crucial change: the subtlety or vibrancy of the floor's interior design language has a strong impact when you decide to bring some freshness and innovation into your home. At the same time, the choice of a new surface must be carefully considered, as it cannot be changed with the same ease as many other features. It must be tough, waterproof and not run the risk of deterioration or the need for premature replacement; it must be easily sanitised, of course, and it must also help to make our interiors appear more spacious, especially if they are small. We will take a look at some specific examples later, but in the meantime one piece of useful advice holds good from the outset: porcelain stoneware immediately meets all the requirements listed above.Laying a floor in stoneware means ensuring this surface will enjoy a long lifetime: no other natural material can ever bemore durable or require easier routine care.
Let's take an Emilgroup collection as an example straight away, and see how it can be placed in a context where space is at a premium but easy cleaning and durability are still essential, while design and overall appearance are important, too. Re-Play Concrete by Provenza, for example, is inspired by industrial architecture, interpreting the strong, contemporary personality of concrete to create a complete, versatile design with structured colours and volumes. The colour range comprises six extremely elegant solutions(Sand, White, Grey, Dark Grey, Verdigris, Anthracite), that can be easily combined, ideal for expanding space and giving interiors a sophisticated, distinctive mood. The Cassaforma 3Dand Cassaforma Flat options, in particular, reinterpret the construction technique used for concrete walls, with formwork made from wooden planks. The collection is also available in large sizes, including 80x160 and 60x120: this uniformity of appearancehelps togive depth to installation locations, making them seem larger and airier. Large tiles are always an excellent solution for emphasising the splendour of large interiors or enhancing the size of smaller ones: the Recupero option, a finish with a stripped effect that evokes salvaged concrete, can be a valuable aid with its subtle colours and patterning, creating the overall impression of refined, seamless aesthetic continuity.
DIY tile installation: pros and cons
To achieve this result, great care has to be taken when shaping and installing stoneware tiles. Emilgroup offers a range of products that enable complete flexibility of use, intended both for professionals and for less skilled users.So DIY tile installation is possible, but you must be fully aware of the difficulties you may encounter. First and foremost, installation procedures require a number of preliminary precautions. Transportation is a delicate operation and must be carried out using suitable vehicles to reduce the risk of damage in transit, and specific recommendations must be complied with during handling on site, when the ceramic blocks are unpacked and transferred to the chosen point of installation. Stoneware slabs may also require cutting or drilling in various ways: some procedures are very complex and can only be performed using specific machinery at specialist centres. Installation itself, however, is more straightforward. How do I lay a floor? The first step in this procedure is to apply the adhesive with a notch trowel, both to the substrate and to the underside of the tile. Once the slab is in position, it must be tapped with specific tools to ensure that it adheres perfectly to the surface, then the slabs' flatness must be checked, leaving at least a minimal joint between them. Emilgroup supplies detailed documentation on the installation steps for both specialist businesses and independent installers, who however should have good basic knowledge of the materials.
Why is the choice of colour important?
Even if you leave the technical side to the experts, simply choosing the design effect of your floor can be even more complex, and, in the final analysis, even more satisfying. The choice of colour and decors well suited for the interiors for installation of the floor coveringforms part of the executive management of a refurbishment project overall, and is one of the most important decisions: it is fundamental in defining the room's character, which takes on form and substance on installation. Here again, you will find unbeatable flexibility not only amongst the Emilgroup collections but also within the same series. Take, for example, Be-Square by Emilceramica: it celebrates the plainest, purest cement look and offersfour trendy colours(Concrete, Sand, Black and Ivory) and a bright assortment of decorated cement tiles of 20x20, as well as a mixture of majolica effect tiles in the same size, with a tactile surface featuring matt and glossy contrasts. A single decoration was then chosen from the two mixes of cement and majolica tiles to create strongly characterised surfaces having huge aesthetic impact. How to arrange the tiles in a layout that reflects your needs and preferences is entirely up to you: however, even for installation on floors Be-Square provides you with outstanding combination potential, which really sets your imagination free. It includes more formal geometric motifs, circular patterns, antique evocations and delightful optical effects, all interspersed if wished with the simplicity of the basic selection, which also includes large sizes including 120x120, 120x278 (slim), 80x80 and 60x120.
For and against parquet
If cement tiles do not inspire your interior design imagination, you may prefer one of the most classical, timeless floor coverings ever, although in new versions: wood. Installing a floor in natural wood means accepting the qualities and drawbacks we all know: its undeniable beauty is countered by the need for considerable, constant care. In fact, it must be protected as far as possible from water and damp, and from items which may scratch or mark it, as it may permanently warp or detach. Replacing damaged planks is expensive and often impossible, since over the years wood tends to acquire a special patina due to natural oxidation, or to swell slightly, eliminating the narrow joints between the planks. Obviously, this does not happen with stoneware: it remains exactly the same with minimal care, and creates absolutely no worries. Moreover, it is an excellent sustainable alternative, as it is produced without any invasive forest clearance or felling, and at the end of its life it can easily be reused after reprocessing or disposed of in complete safety. 
20Twenty by Emilceramica is one of the Emilgroup collections that highlights the vein patterns, structures and colours, of the different woods when viewed from different angles: from the side, from the end and along the length of the planks. Layouts of this kind are not always easy to achieve with natural wood, where it would be problematical (and expensive) to alternate the different sizes to create distinctive interiors with beautiful, contemporary design. The Tronco and Industrial sizes both offer the traditional planks in three sizes (20x120, 25x150, 22.5x180). There is just one rectangular size (20x120), on the other hand, for other shades in the collection: Pallets White, with a bleached, painted salvaged look; Vintage, rich in shade variations created by the passage of time and marks made by wear and successive shaping procedures; and Tavola, with a bright brownish, reddish colour, that emphasises the exquisite vein patterns of walnut wood.
The benefits of porcelain stoneware
The Emilgroup series we have examined so far are designed and conceived with the specific task ofmeeting the most widely varying installation needs: stoneware can be used both indoors and outdoors, bearing just a few simple factors in mind. In all cases, technical and mechanical resistance to exposure to the most severe weather conditions or the most intensive use is an absolute certainty: there is no better choice, for example, when installing a floor in a commercial or working location, where the constant coming and going means heavy foot traffic that would wear away any other kind of covering. Moreover, aesthetic fidelity to the porcelain slabs' inspiration materialis guaranteed. It is totally realistic down to the tiniest details, so the choice of stoneware, already more than justified - by environmental sustainability alone - also brings complete satisfaction in terms of appearance. Moreover, the samefeatures of qualitative excellence are always guaranteed: non-absorbency of any substance (including acids and bases) and thus of potential stains; the strength to withstand frost, torrid heat, fire and rapid variations in temperature; light-fast colours, even in case of continual exposure to sunlight; and unrivalled ease of cleaning, requiring just a few simple procedures.
Hints for saving money
This rapid summary has clearly shown that porcelain stoneware can also be the right choice if you want to take a cautious approach, from the point of view of cost, to the replacement of the covering of a floor or any other surface in the home, focusing on limiting expense. From the purely operative point of view, the use of this materialmeans you can avoid a number of other different, often problematical choices – involving the assessment of a large number of quotes, and an endless succession of payments to different suppliers – and focus only on matters of appearance and use, as well as undoubted convenience: just one brand, only one material to be dealt with, and service from a single source. In fact, stoneware can be used anywhere even if you wish to install a floor on top of an existing floor; it guarantees hygiene if used to cover kitchen worktops; in the right size (with 20 mm thickness) it can even be vehicle-resistant, and it can be installed dry on grass to create garden paths and walkways. By making the important choice of a single right material for every application, you avoid wasting energy and money, including in the long term: routine care and extraordinary maintenance over the years will always involve the same treatments, with no need to call in a large number of different specialists for different materials. Basically, choosing porcelain stoneware right across the board is the best choice for saving in the long term.
15 November 2021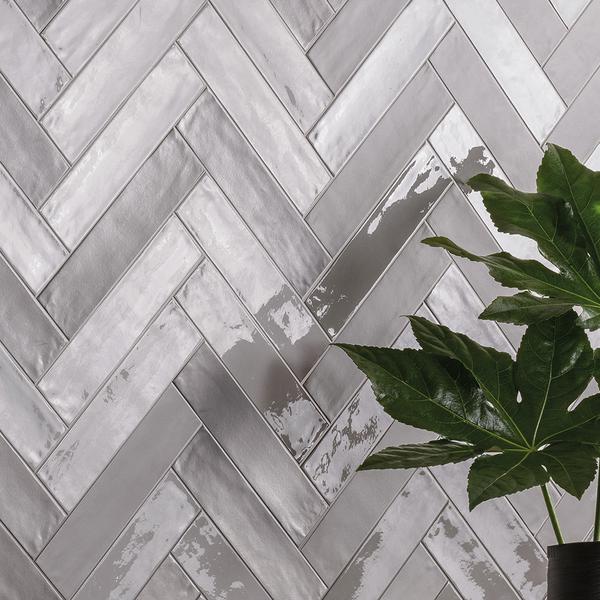 Totalook: interview with the designer