A very unusual collection which interprets concrete as used in street furnishing.
The effect is that of a concrete poured onto an uneven paving and then brushed to create random, uneven yet tasteful patterns.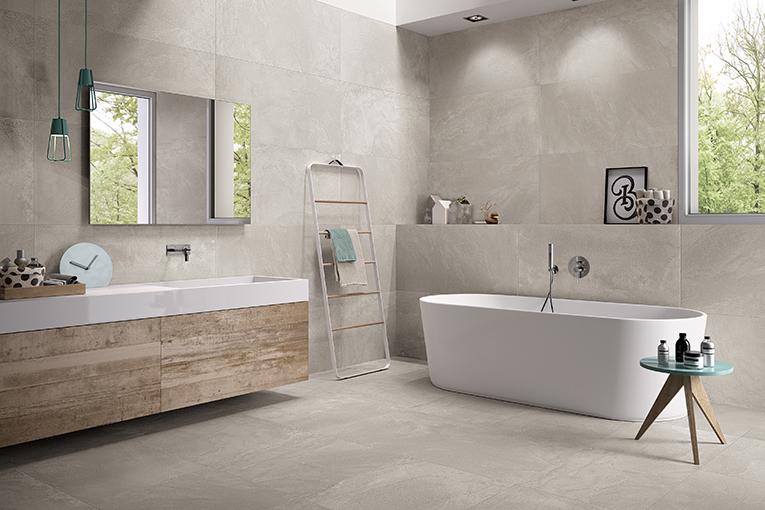 
Sizes and colours

60x120 cm
60x60 cm
80x80 cm
Finishes
Naturale
R10 DIN EN 16165 Annex B
B (A+B) DIN EN 16165 Annex A
Wet ≥ 0.50 WET DCOF
> 0.40 B.C.R.A.
P3 AS 4586
> 36 Low Slip potential BS 7976
Shade variations Intended uses